Two warm Coronas with no lime for 元136. This felt like a fitting finish for that dodgy Sanlitun bar street and its near 30-year run.
I moved to Beijing before the Olympics, 2008 edition, when walking past those bars at night brought a barrage of annoying 'sir, lady bar, beautiful girl' pitches, while the street's other side got you 'hey man, want some stuff?' offers.
So many helpful people on the sidewalks of Sanlitun!
In any case, I've long lived in this area of Beijing but rarely frequented those bars. The mix of touts, over-priced warm lager, pole dancers and bands playing classics just a bit too loud didn't appeal, especially as we had better spots, IMHO, a short walk away, spots like First Cafe, The Hidden Tree and Aperitivo.
The sole bar I visited was Swing as several wine trade friends were fans, swearing the booze was legit and — this was true — so was the band from the Philippines, though the COVID crisis and ownership change in recent years made even that bar a no-go for me.
The real gems on that side of the street were just off the strip, up an alley, notably Jazz-ya, which opened in 1995 and kept slinging Long Island Iced tea until last year. (A peak in the window shows the equipment and supplies are still there–hope springs eternal!)
Jazz-ya plus its siblings back there in Nali Studio, which closed years ago, places like Alameda, Tryst, Kiosk and Bottega, that last still going strong, with two restaurants in Beijing and a third opening in Shanghai in January to rave reviews.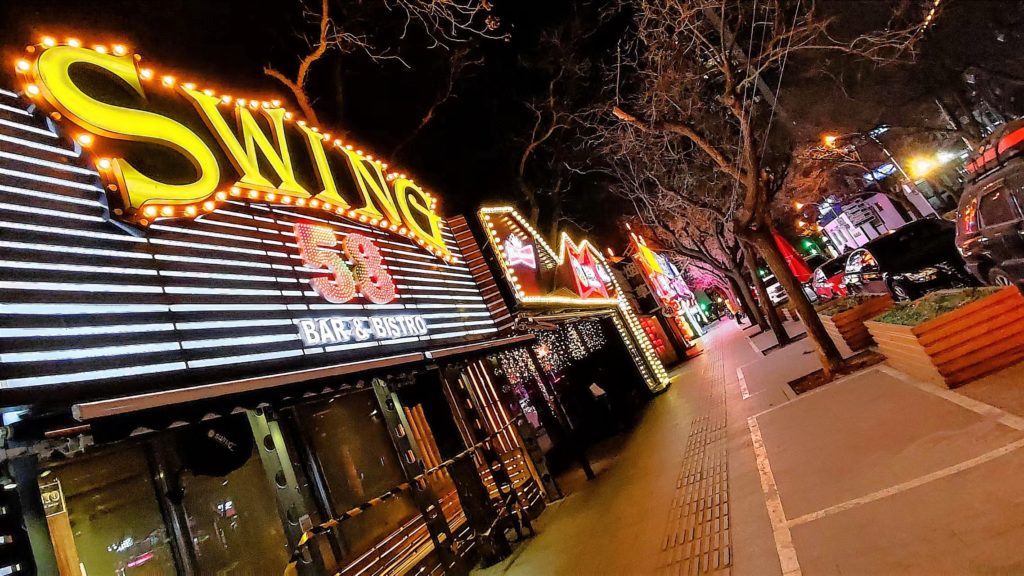 Anyway, no doubt there are people with a far different take of that main bar strip. Maybe they had great nights out with colleagues / classmates or were pole dancing aficionados or enjoyed having so many bar choices in such close proximity.
If so, I didn't saw many of them the night of January 31, the night the media said marks the end of that bar street and start of major renovations.
The sidewalk was nearly empty when I walked it at 8:30 PM and 10:30 PM, with some bars already closed and a smattering of people visible inside those still open. We found a light crowd, too, at Red Moon Club, where a friend and I stopped for a final drink.
After Centro and Bar Blu, Red Moon was the third bar that I visited following my first workday in Beijing all those, ahem, moons ago.
So, a final drink. Two Coronas. No lime, Amid the flashing lights and pop music. Then just after midnight, off into Beijing's winter cold. That sidewalk, so empty now, maybe everyone was gone to the lady bar….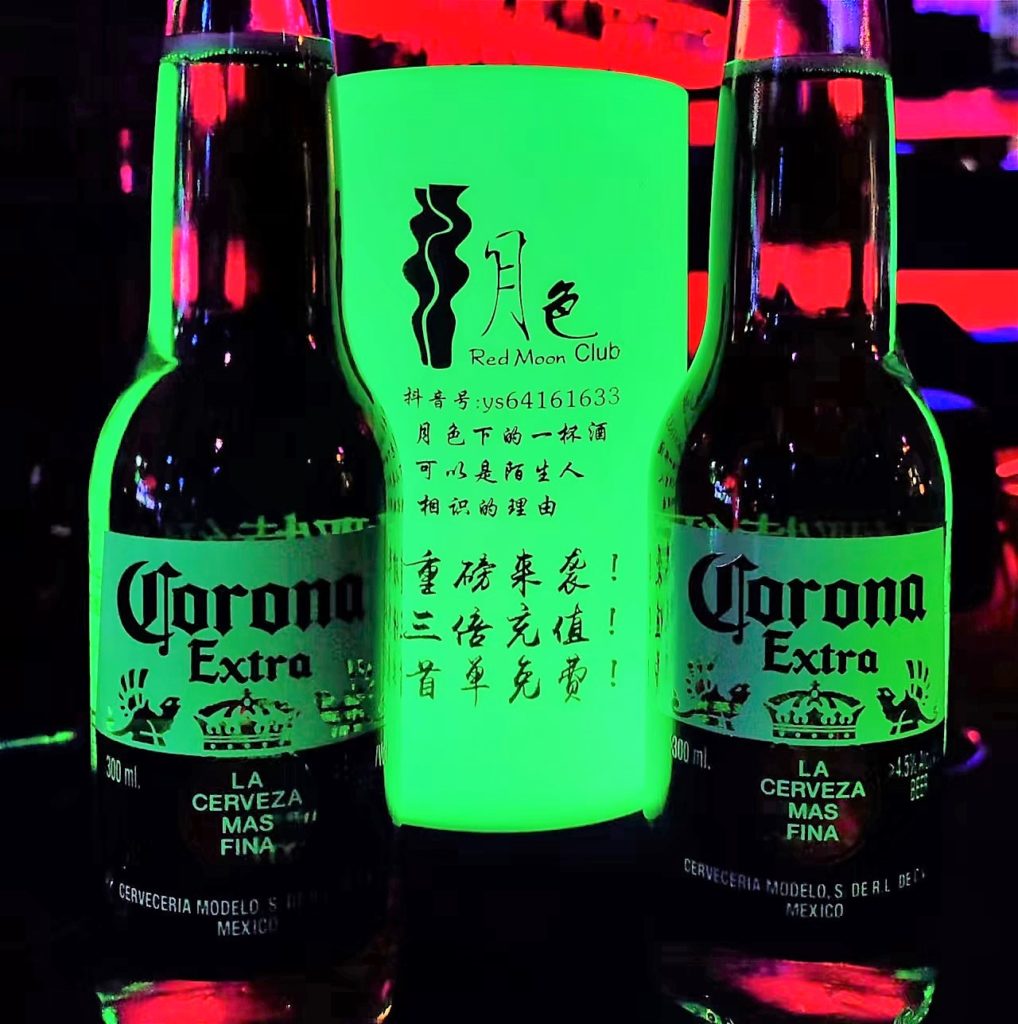 *     *     *
Get regular Beijing updates via my
Instagram
and
Twitter
feeds. Also see my sibling sites
Grape Wall of China
,
World Baijiu Day
 and
World Marselan Day
. Help cover the hosting and other costs of these sites with a
WeChat
,
AliPay
or
PayPal
donation.
*     *     *