Here's the most recent info from Great Leap Brewing on registration for its VIP club, slated for tomorrow, April 8 (they really should stream this event live):
Be one of the original 88 members of the Collective. For 300RMB, members get a personal 550ml Collective mug behind the bar, bigger pours of every beer, a personalized bottle opener membership card, and invitations to special events, among other cool stuff.
Registration begins 5pm at April 8th, at all locations.
Here's how it works:
– Choose your favorite GLB location. Registration starts promptly at 5pm.
– Stop by during the day and grab a ticket to hold your place in line, or show up later and join at the end of the line.
– You must join that location, with the option to add 2nd and 3rd locations, per availability.
– One person in line can register for themselves and one friend, in person only (no phone/email/etc reservations)
– If registering for a friend, provide their name, email, phone number, and birthday.
– Payment is required at registration, cash only.
– Mug numbers are given sequentially, number requests are not allowed.
There are 88 memberships for each of the three locations for a total of 264 spots. Given a person can register for himself / herself and a friend for up to three locations, those 248 memberships could be taken by as few as 44 people, or ~15 people per branch, although that is highly unlikely. On the other hand, I imagine the most hardcore Great Leap supporters will be there early, so it is best for interested parties to get as early a spot in line as possible.
For those worried that, after they join the club, someone might later go to Great Leap, impersonate them and get their mug, rest assured that each member gets a VIP card with a number that corresponds to their mug at the bar. Show your card, get your mug. And if you have one too many Iron Buddhas and end up breaking that mug, the replacement fee is rmb50.
Opening time tomorrow for the Great Leap branches at 45 Xinyuan Street and B12 Xinzhong Street is 11 AM, while the original location at 6 Doujian Hutong opens at 2 PM. You can get the addresses and phone numbers for all three locations at this link.
For more details, see my original post below.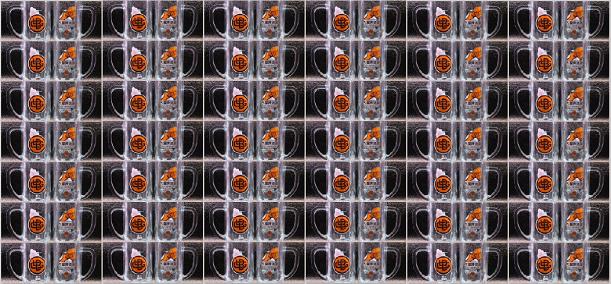 If you want bigger pours of Great Leap beer in your own fancy mug, then you best get down to your favorite branch on April 8. States GLB's Carl Setzer via the wonders of social media:
All three Great Leap Brewing locations will have sets of VIP mugs available for a membership fee…. Drink the most per location and rise to the level of Chairman, second best gets the Premier's position. Read the details, mark your calendar and join the collective!"
Registration starts at 5 PM on April 8, with only 88 memberships available at each of the three GLB locations.
"We'll be handing out tickets deli-style all day to reserve your place in line, but if you aren't in line when you're number is called, you're back to the end of the line," states GLB.
"For 300RMB, members get a personal 550ml GLB Collective glass mug behind the bar, bigger pours of every beer [550 ml instead of 440 ml], plus all the other cool stuff we don't have space to mention here. Membership is valid for one year with a 100RMB yearly renewal. There are only 88 memberships per location available, and you must be in person to register. Full details available each location, ask your bartender."
A Great Leap poster says one can register for all three locations for rmb750. Does one have to visit all three to do so? Or can one register for the trio at a single site? What if one only wants to register for two locations because one simply can't find that hutong pub? Something for one to ponder over an Iron Buddha.
If you want to be part of the GLB brew crew, I suggest you book April 8 on your calendar. And if you want more info, use the dedicated address collective (at) greatleapbrewing.com.
*     *     *
Get regular Beijing updates via my
Instagram
and
Twitter
feeds. Also see my sibling sites
Grape Wall of China
,
World Baijiu Day
 and
World Marselan Day
. Help cover the hosting and other costs of these sites with a
WeChat
,
AliPay
or
PayPal
donation.
*     *     *