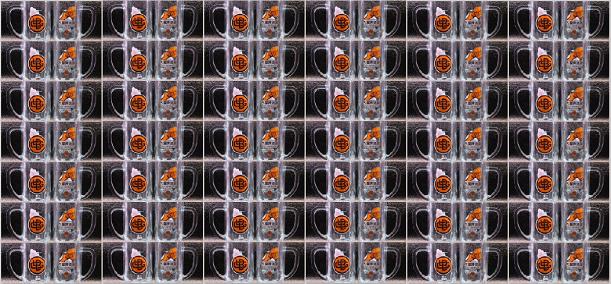 If you want bigger pours of Great Leap beer in your own fancy mug, then you best get down to your favorite branch on April 8. States GLB's Carl Setzer via the wonders of social media:
All three Great Leap Brewing locations will have sets of VIP mugs available for a membership fee…. Drink the most per location and rise to the level of Chairman, second best gets the Premier's position. Read the details, mark your calendar and join the collective!"
Registration starts at 5 PM on April 8, with only 88 memberships available at each of the three GLB locations.
"We'll be handing out tickets deli-style all day to reserve your place in line, but if you aren't in line when you're number is called, you're back to the end of the line," states GLB.
"For 300RMB, members get a personal 550ml GLB Collective glass mug behind the bar, bigger pours of every beer [550 ml instead of 440 ml], plus all the other cool stuff we don't have space to mention here. Membership is valid for one year with a 100RMB yearly renewal. There are only 88 memberships per location available, and you must be in person to register. Full details available each location, ask your bartender."
A Great Leap poster says one can register for all three locations for rmb750. Does one have to visit all three to do so? Or can one register for the trio at a single site? What if one only wants to register for two locations because one simply can't find that hutong pub? Something for one to ponder over an Iron Buddha.
If you want to be part of the GLB brew crew, I suggest you book April 8 on your calendar. And if you want more info, use the dedicated address collective (at) greatleapbrewing.com.