This site has given a consumer's view of the food and drink scene in Beijing since 2006. Please consider helping to sustain it by:
Giving a heads up if you know of bar and restaurant openings, good happy hours or food deals, or trade info. My contact is beijingboyce (at) yahoo.com.
Helping to cover the site, from hosting and domain name fees to taxi and event costs. This site has helped many people source wine, beer and more for events, learn about good bars and restaurants, get jobs or employees, and more. If you have benefited, please consider helping out with a contribution via Paypal:
Or WeChat: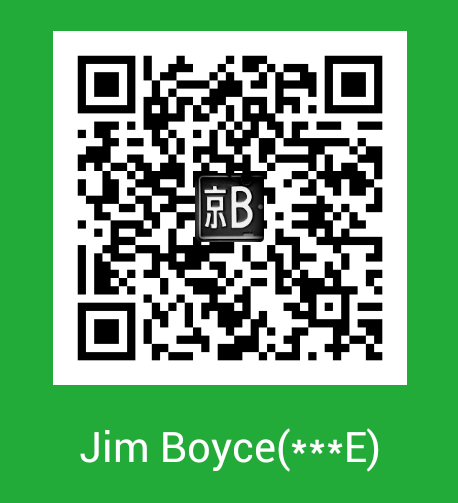 Finally, constructive feedback is welcome. You can reach me via beijingboyce (at) yahoo.com.
[Follow me on Twitter, Instagram and Facebook. Check my sibling sites, Grape Wall of China, World Baijiu Day and World Marselan Day. These sites take a lot of resources. Help cover the cost with a contribution through PayPal or WeChat.]