A final Year of the Tiger lunch at The Rug—featuring two new dishes and two oldies but goodies—with old Canuck friend Bon S. Peel.
Newcomers first: The "Double-Cheese Chicken Schnitzel" feels destined to be a brunch favorite.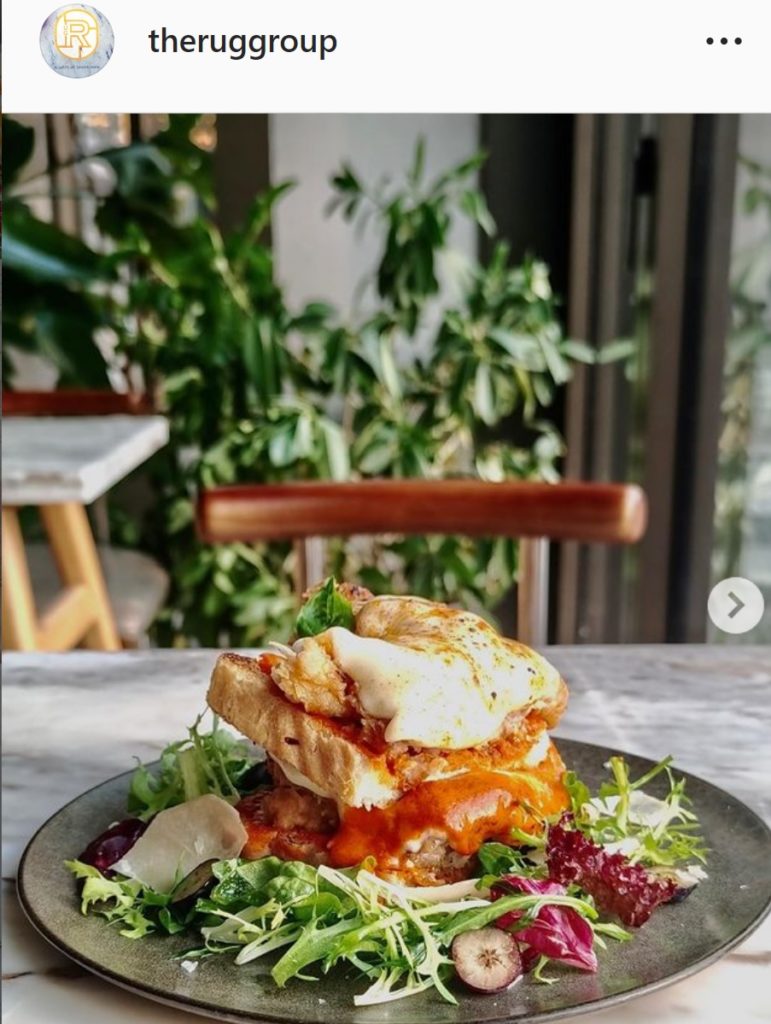 Tender crispy breaded chicken is smothered with rich roast-y tomato-based sauce, paired with Parmesan and mozzarella, and served on a leafy seasonal salad.
It's a towering dish—Schnitzel Shan?—some might like with a bit more tang. (Both my friend and I figure a side of pickles might work here. Or maybe just more Parmesan.) But it's a minor quibble given I finished the entire dish.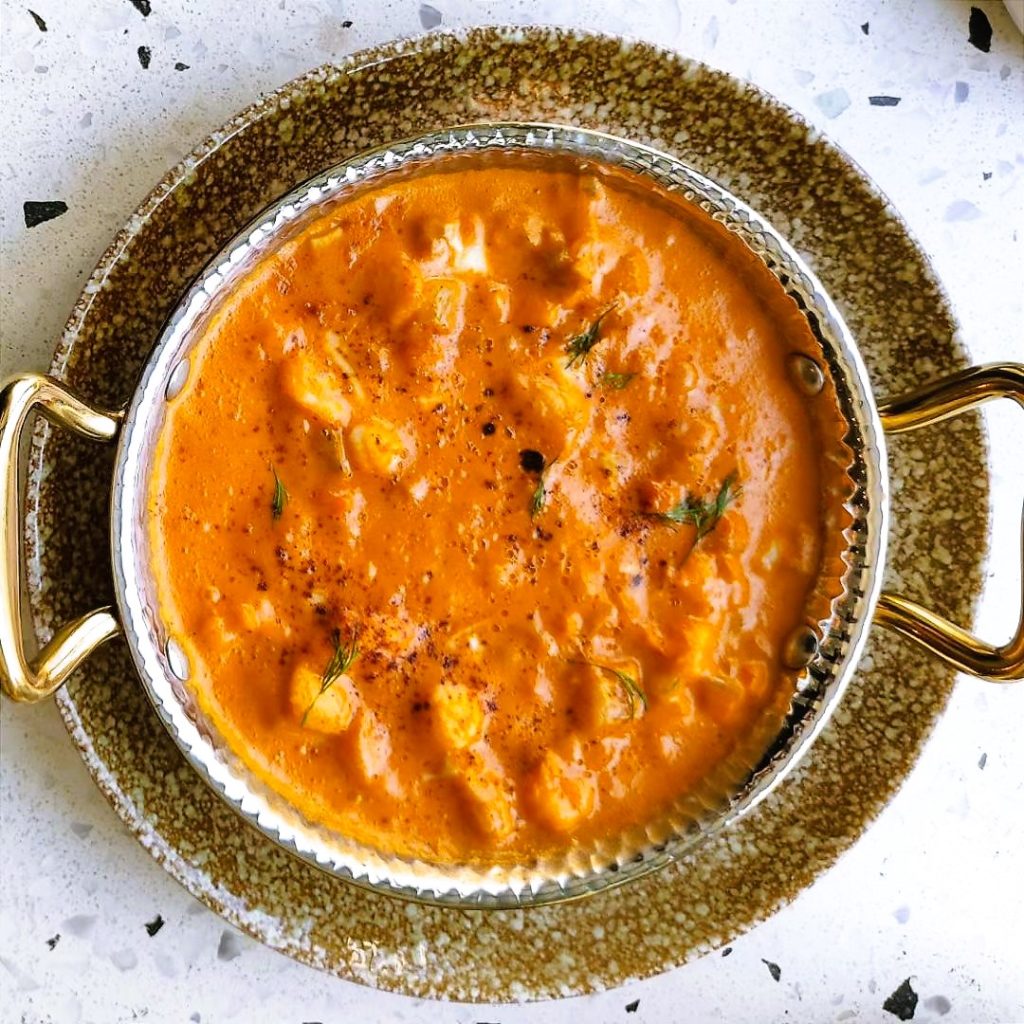 The other newcomer is a labor- and time-intensive seafood bisque-inspired dish that edges The Rug closer to fine dining.
There is a lot going on here. Hours of simmering seafood and vegetables, pulverizing it into a blender and using a nitrogen tank to create a foam. Then layering that foam, cheese and stir-fried seafood and vegetables into a baking dish and sliding it into the oven. Sounds like they need one person dedicated just to this dish!
The resulting heft is a nice offset to winter's chill and delivers plenty of complex flavors. But I suggest enjoying it *before* any of the tongue-tingling mapo tofu fusion dishes for which The Rug is famous.
Which brings us to oldies but goodies.
The Rug's house salad is fresh and snappy. The arugula and crispy shallots bring bite to a party of mixed greens, quinoa, avocado and more. It's a big gathering brought together by a slow-cooked egg.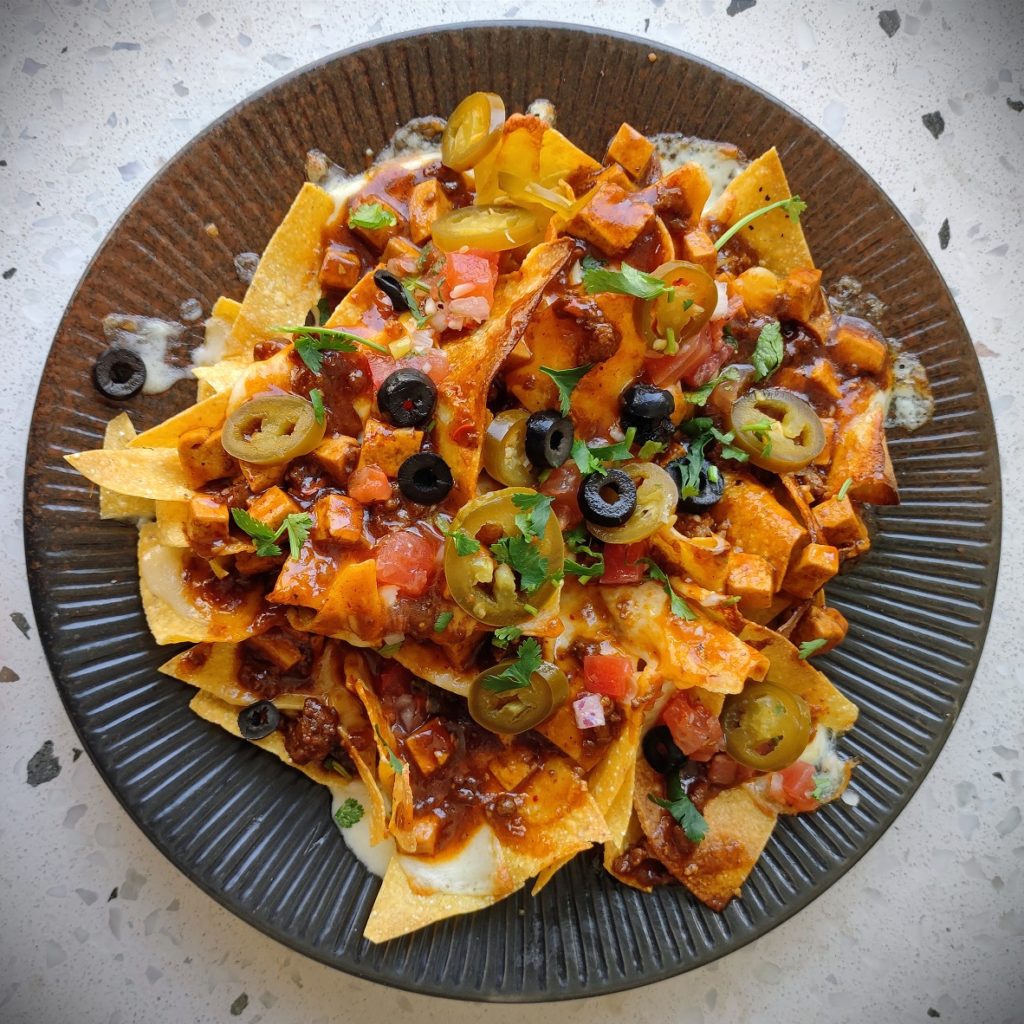 Then there are those mapo tofu nachos. A cheesy, meaty and crunchy mess that brings the Sichuan heat. Jalapeno peppers, black olives and more team up with the cubed bean curd, minced meat and spiciness of mapo tofu —plus gooey cheese—for a delicious snack.
I'm a fan of all of The Rug's mapo tofu fusion dishes, including the pizza and pasta, but I think the nachos might (just slightly) be my favorite!
A nice mix of old and new dishes, plus the usual attentive service, at The Rug in Sanlitun.
Also check out this post on The Rug's mapo tofu dishes and this Q&8 with Aden Chang.
Note: The Rug also its own—and very clean—toilets, a contrast to the dodgy—and very gross last time I checked—shared facilities that some restaurants in the building rely upon. Feels like a good New Year's resolution for the landlord: clean up those toilets!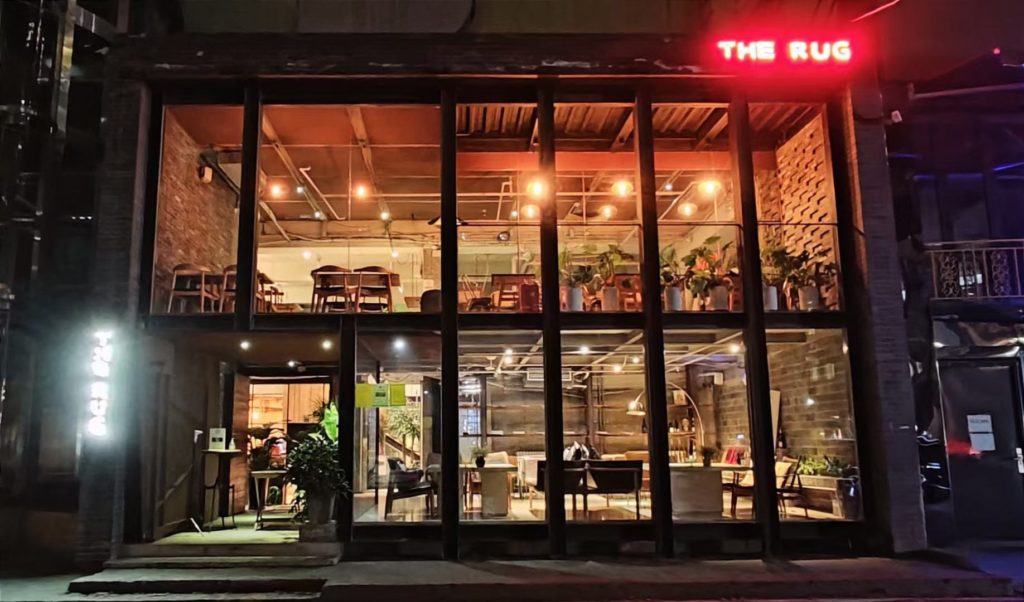 *     *     *
Get regular Beijing updates via my
Instagram
and
Twitter
feeds. Also see my sibling sites
Grape Wall of China
,
World Baijiu Day
 and
World Marselan Day
. Help cover the hosting and other costs of these sites with a
WeChat
,
AliPay
or
PayPal
donation.
*     *     *