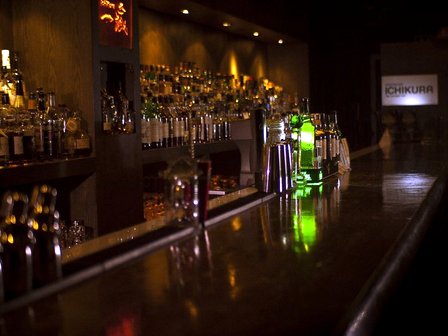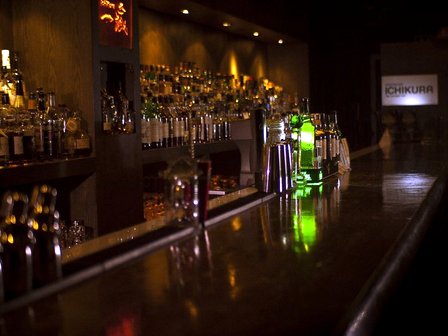 I have not yet recovered from the closing of The Den and now news comes the same fate awaits Ichikura, yet another place that would make my list of top-ten all-time favorite Beijing bars.
My first visit was in 2007 with Chad Lager, then at The Rickshaw, who had raved about the place. So impressive was Ichikura, I even wrote crappy song lyrics to the tune of The Beverly Hillbillies to mark the visit — and how it allowed me to escape a troublesome customer:
Now, listen to my story / 'bout a man named Chad
A guy who works at Rickshaw / where the wings are mighty bad*
Well, one balmy day / he was serving up some food
When in to the bar / came a babbling dude
(For wings, that is)
(Buffalo'd)
(Qingdao cold)
Well, the next thing you know / the dude had gone upstairs
Chad's yelling up to me / "hey, move away from there"
"I'm pretty darn sure / of a place you ought to be"
So we jumped into a cab/ and we went to the Ichi…
(…kura, that is)
(Bourbon old)
(Liquid gold)
* Bad, in this case, means good.
That was over eight years ago, a time when having a few dozen bourbon, scotches and single malts got a place known as a 'whisky bar', a time when Ichikura had more than a hundred, including the best Bourbon lineup — there weren't many places you could get I.W. Harper, Booker's, Old Grand-Dad or Evan Williams at that time.
Getting friends to Ichikura was fun, as you had to go through the Chaoyang Theatre security gate, then though a dark and deserted parking lot, then up two flights of stairs into a dim hallway that faced a dark door. More than one person asked if he was about to anesthetized, relieved of a few organs, and then dropped off on some street corner.
In the early years, Ichikura had a long bar with 16 seats plus two small rooms. You'd claim one of the well-padded bum rests, settle into the sedate vibe, and then mosey through one-too-many cocktails and spirits. People also liked the rituals of barman and owner Kuroki Koji, who would place the glasses over a light installed in the bar top — "the beam to heaven" — as he poured. His influence has been seen in a good many of the better cocktail bars that have opened over the past eight or so years.
The last time I visited was about six months ago, after a wine session at La Cava in Sanlitun Soho, when — not ready to go home — I made the long walk to the Third Ring Road and Ichikura. When I entered, one empty seat remained at long since renovated version of the place — the two small rooms had been merged with the bar area to make a larger but still cozy space. I sat down, gladly accepted a hot towel, and ordered a few martinis. I sat there, tucked between a group of Americans on one side and one of Japanese on the other, and felt that familiar sense of relief that comes from knowing the service and drinks will good, from being "away from it all" — the hustle and bustle of Beijing — for just a few hours. I'll miss that.
Note: According to The Beijinger, Ichikura's last night of business is tomorrow — you can get contact details and the address here. I'm assuming Lagoon, one floor up, will also close but will check on that. Ichikura also has a sibling bar — Kura Kura — on the Sanlitun bar street, in between CHEERS and Pinotage.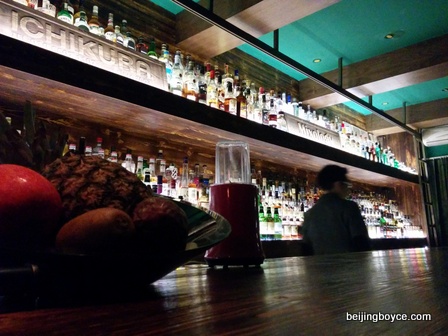 *     *     *
Get regular Beijing updates via my
Instagram
and
Twitter
feeds. Also see my sibling sites
Grape Wall of China
,
World Baijiu Day
 and
World Marselan Day
. Help cover the hosting and other costs of these sites with a
WeChat
,
AliPay
or
PayPal
donation.
*     *     *