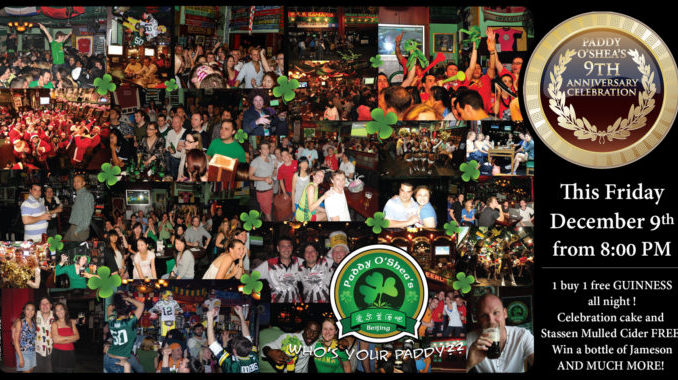 By Jim Boyce | Sports bar Paddy O'Shea's turns nine tonight and, despite a decor a bit worn, a location a bit secluded and competition a bit lot stiffer than when it opened, this place is at the top of its game and more popular than ever before. A kick-ass team led by Paul and Katherine, the ability to show a dozen games at once, weekly events like quiz and open mic nights, a solid range of drinks (check the ciders) and snacks, and sponsorship of teams that range from rugby's Aardvarks to football's Celtic to hockey's Oilers have all helped.
Paddy O'Shea's also has plenty of promotions. We've seen Paddy O'Quiz, Paddy O'Ladies, Paddy O'Cider and more. It has to be tough coming up with such ideas. Sure, you have the "O" and an apostrophe, but then what? Here at BB, we decided to help with an updated list of suggestions and tried to make sure they rhymed or were close to rhyming with "O'Shea's."
Paddy O'Haze: When the pollution index tops 250, happy hour lasts an extra hour. The only black lung you'll get is if you swallow your Guinness the wrong way, ha ha ha ha!
Paddy O'Praise: Torn between worship of deity and drink? Join Sunday morning services that feature a unique consecration wine—known to some as Jameson—at half-price.
Paddy O'Shoes: You're a size nine and so is the person beside you. Trade shoes! This is a good chance to get rid of those funky blue cheese-smelling sneakers stinking up the apartment.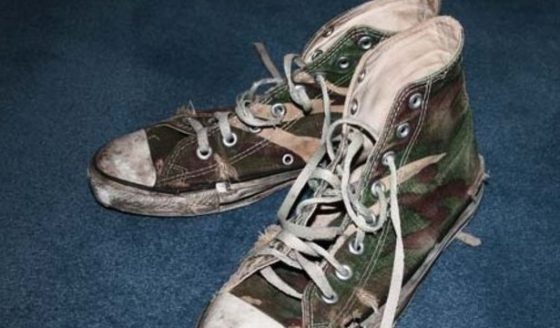 Paddy O'Lei's: It's Tiki night. And nothing says it like a Baileys-inspired Mai Tai!
Paddy O'Space Pants: This three-hour pickup class helps attendees perfect lines like "You must be wearing space pants because your ass is out of this world" and "I'd like to rearrange the alphabet so that 'u' and 'i' are closer together." A one-hour lecture is followed by a panel discussion, breakout sessions and role-playing.
Paddy O'Swayze: Nobody puts Paddy in a corner! Celebrate the movies of Patrick Swayze, including Red Dawn, Dirty Dancing, Ghost and Road House.
Paddy O'Spays: Buy a pint of Guinness and get your pet neutered for free. Includes a tiny bowl of stew to raise your best friend's spirits.
Paddy O'Clay's: Nothing is more relaxing or rewarding that making pottery. At this monthly event, learn how to handcraft an artisanal drinking vessel that will then be secured by the barkeep for your personal use during visits to this fine establishment.
Paddy O'Jays: Break out the Garth Iorg jersey, cue up the Jose Bautista bat flip gif, and celebrate with Toronto baseball fans.
Paddy O'Shares: Hugs, hugs and more hugs. Also, can you hug a hug? Paddy's will show you how!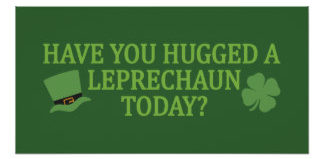 Paddy O'Graze: Steak night! Your filet mignon, ribeye or sirloin steak comes from cows fed solely on grass and has optimal amounts of Omega-3, Omega-6, conjugated linoleic acid, beta carotene and vitamins A, D and E. That will offset the health effects of slathering it in ketchup.
Paddy O'Glaze: Doughnut day at Paddy O'Shea's!
Paddy O'Rebecca de Mornay's: An annual evening dedicated to the films of this fine actress, including Risky Business, Runaway Train and The Hand That Rocks The Cradle. Festivities include a quiz with brain-teasers such as "What language other than English does she speak fluently?" (German), "What famous singer was she engaged to?" (Leonard Cohen) and "What is her height, to the nearest millimeter?" (166).
Paddy Crochets: The bar's knitting club makes everything from sweaters and caps to four-leaf clovers and beer cozies. This group will have you in stitches, ha ha ha ha.
Paddy O'Lanterns: For Kim Mitchell fans. Note: Only fans of 1980s Canadian pop music are likely to attend.
Paddy O'Horseplay: Join this event for all manner of pranks, including, but not necessarily limited to, wet willies, atomic wedgies, purple nurples, noogies, pink bellies and towel snaps. Note: All participants must sign a disclaimer.
---
Check sibling sites World Baijiu Day, Grape Wall of China and Maovember.
*     *     *
Get regular Beijing updates via my
Instagram
and
Twitter
feeds. Also see my sibling sites
Grape Wall of China
,
World Baijiu Day
 and
World Marselan Day
. Help cover the hosting and other costs of these sites with a
WeChat
,
AliPay
or
PayPal
donation.
*     *     *