WE Brewery is closing on November 15–for renovations! I asked owner / chief brewer Steve "WE Can Do It" Wang what customers can expect when this three-floor venue in Tianjin reopens. Plus, about his new bagel project.
(I usually focus on Beijing but got to know Wang well via World Baijiu Day and Maovember, which included a joint fundraiser with our fair city.)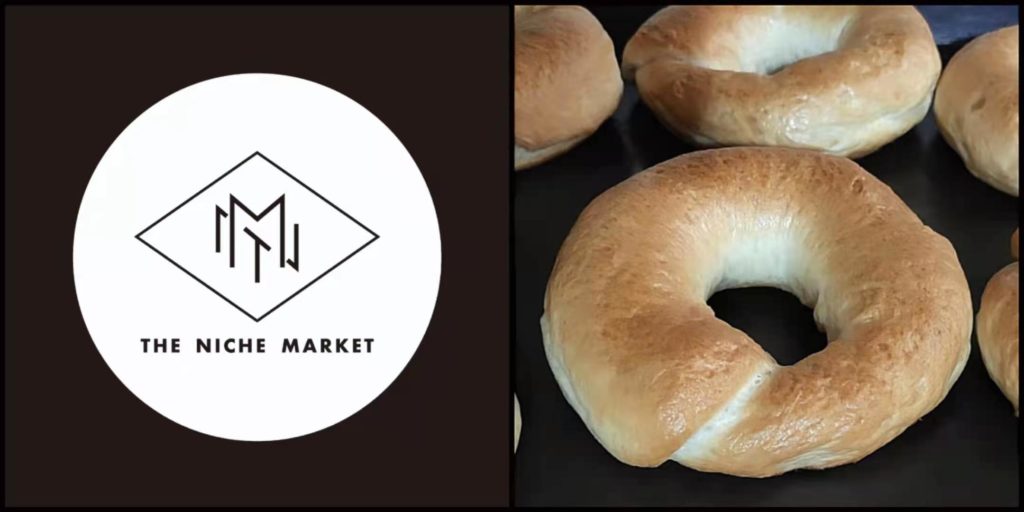 1 First, bagels. What's up with this new bagel thing?
The new project is called The Niche Market and is inspired by our experiences traveling and living all over the world. Since the pandemic, traveling has been very difficult and the only way to get some of our favorite foods is to make them!
We tried to make bagels on and off for a year and my wife Natasha finally talked to her host family in Queens, New York, to get their grandma's recipe.
We are renting a bakery once a week to make the bagels and relying on word-of-mouth marketing. We just started WeChat group sales and sold over 100 bagels the first week. In our second week, we have already sold more than 200 bagels and counting.
2 What changes can we expect to the brewpub on the first floor?
Luckily, I had some help from a tennis buddy who is also a great architect. The ground floor will get a major makeover, including 200 square meters of floor heating and a doubling of the kitchen, so we can expand our menu.
The backyard will have a glassed-in room so you get an outdoor feel with indoor comfort. We are also moving our cold room to allow more seating at the bar. And adding more stalls in the bathroom.
3 You've got two more floors above that. What's changing there?
We don't have much of a plan for upstairs yet. We will keep the second floor as an open event space—we are hosting weekly virtual cycling racing events there. We are thinking of opening the third floor and balcony for afternoon coffee. Stay tuned for more details.
4 What about my idea of craft beer on the first floor, a niche coffee shop on the second and natural wine bar on the top? Sheer genius, right?
Absolutely, that's an awesome idea. But we need more professional people to execute it right. We are always looking for more talent to join us. [Tianjin coffee and natural wine people, team up with WE!]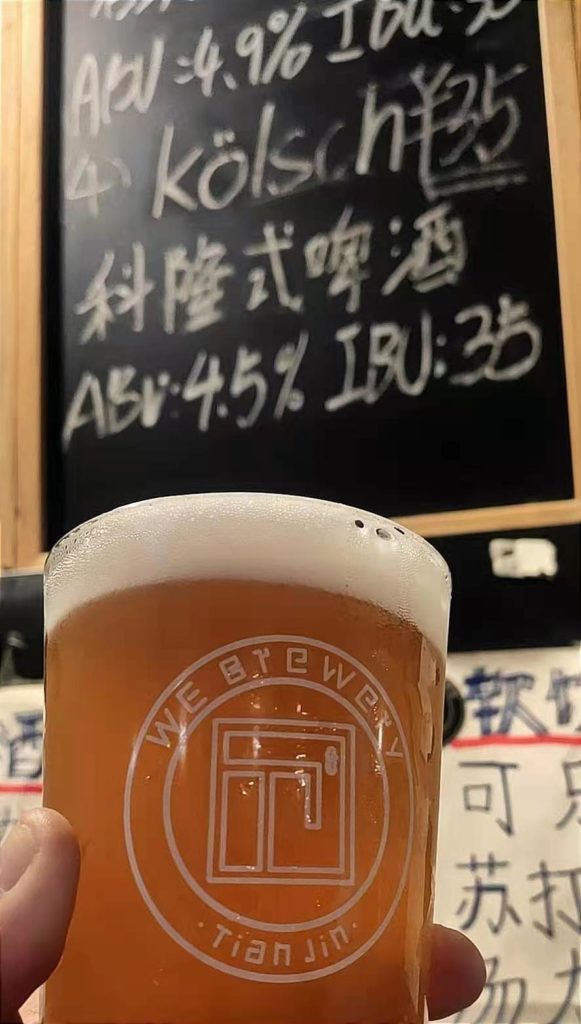 5 Say, I'm a newbie to WE Brewery. What are the first three beers I should try?
Most of our beers are on the "classic" side. I like beer, and I love lots of beer, so my first priority is drinkability when I create a recipe. Our IPA is the top seller along with White Rabbit APA and Kolsch.
6 How about food? What's the "must try" dish?
Our burgers and our fish and chips are very popular. Also, our wings, both the WE Wings and Steve's Wings. The fried mushrooms are great with beer.
We get our ideas from our experiences around the world and our friends. And as I mentioned, we are going to add a lot of new dishes once we return.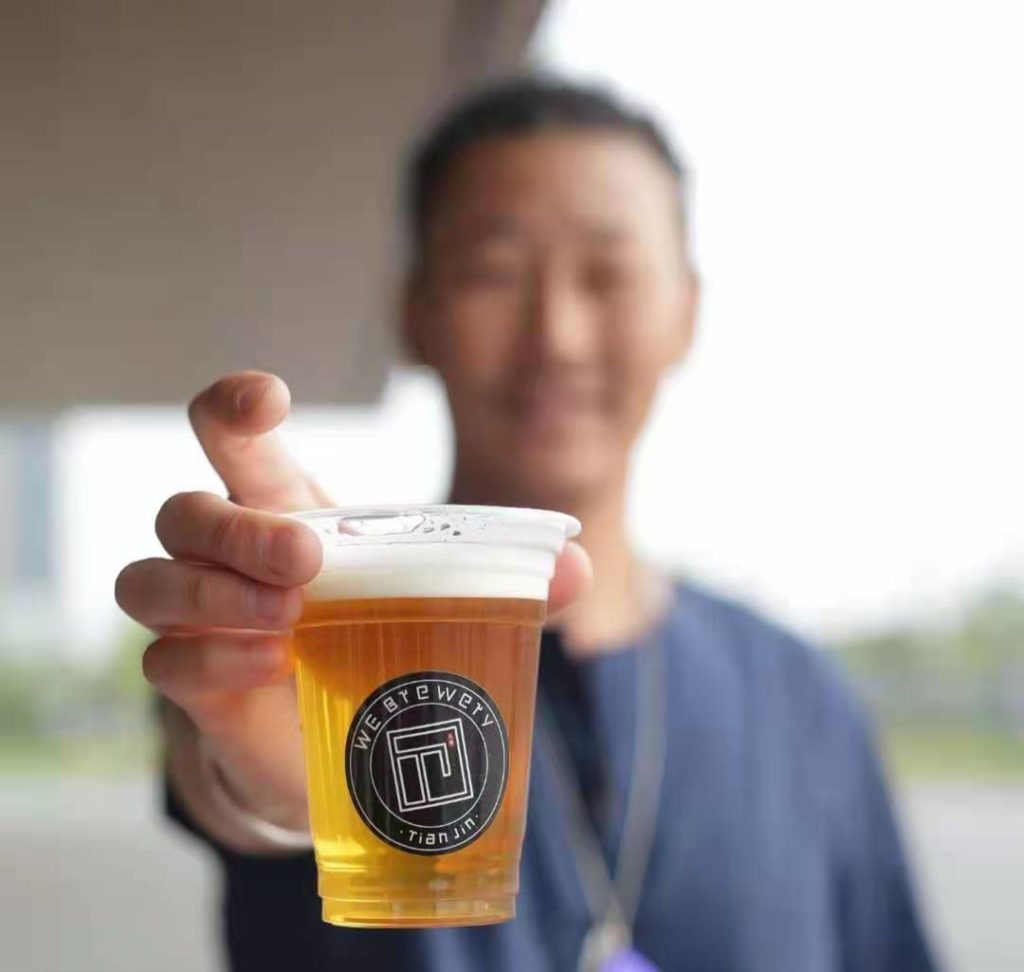 7 What's the biggest lesson learned from running WE so far?
To always provide good quality products and service. And to be unique. I've seen a lot bars and restaurants open and close through the years. It's always easy to copy someone, but without quality and uniqueness, it's very hard to survive in the market.
8 What are your three favorite memories from WE Brewery v1.0?
Seeing more and more people find us, through word of mouth, since the day we opened, and ultimately winning lots of bar and restaurant awards.
Our annual charity cornhole championship is also one of the top memories. It has become one of our core events and we raised lots of money for kids in rural schools to get reading rooms. And everyone who participated enjoyed lots of beer and fun.
Also, our Twin City event a few years ago. We brought our beers to the Irish Volunteer – hand-delivered! – for a cornhole tournament and had a great time.
Once we finish the renovations, we are going to be even more active, including more events connecting Tianjin and Beijing.
*     *     *
Get regular Beijing updates via my
Instagram
and
Twitter
feeds. Also see my sibling sites
Grape Wall of China
,
World Baijiu Day
 and
World Marselan Day
. Help cover the hosting and other costs of these sites with a
WeChat
,
AliPay
or
PayPal
donation.
*     *     *