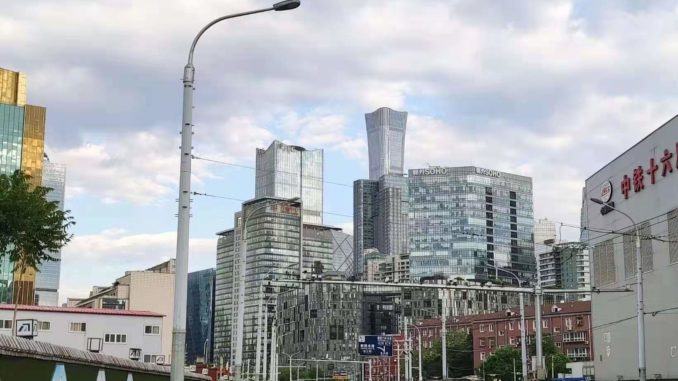 Labor Day 2022 in Beijing. It's been well over two years since the pandemic began so all should be pretty much back to normal, right? Nope, a recent spat of omicron cases has lots of people worried that we are heading for a major lockdown.
The government banned dining in Beijing restaurants from May 1 to May 4, covering most of the current holiday break in China, and set some other restrictions, such as for getting into parks, malls et al. Plus, millions of people are lining up for nucleic tests — we do one every two days at our neighborhood center, essentially a small tent outside an apartment complex.
At least most of us could get out and about, so I took a couple of good long walks, one last night (photos at bottom) after having a "last supper" at the new CHEERS Terrace — more on that soon — and one today that started in Sanlitun South and circled Ritan Park, with lots of detours.
The streets were quiet outside modest crowds at Ritan Park and flocks of food delivery drivers. Of note, Beijing restaurants are pretty efficient at shifting to hyper delivery mode given all of the ups and downs they've experienced the past two years. And many were open: they couldn't allow diners inside but they could send out deliveries and handle takeaway orders, with some of the latter customers simply sitting and eating just outside the restaurants, a few meters from the chairs inside.
Anyway, fingers crossed the restrictions work, even though omicron has provided elusive elsewhere. I'd hate to be looking back in two weeks on the "good old days" when we could go out for walks and only had to get tested every other day.
Here are a bunch of photos taken this afternoon, followed by some from last night.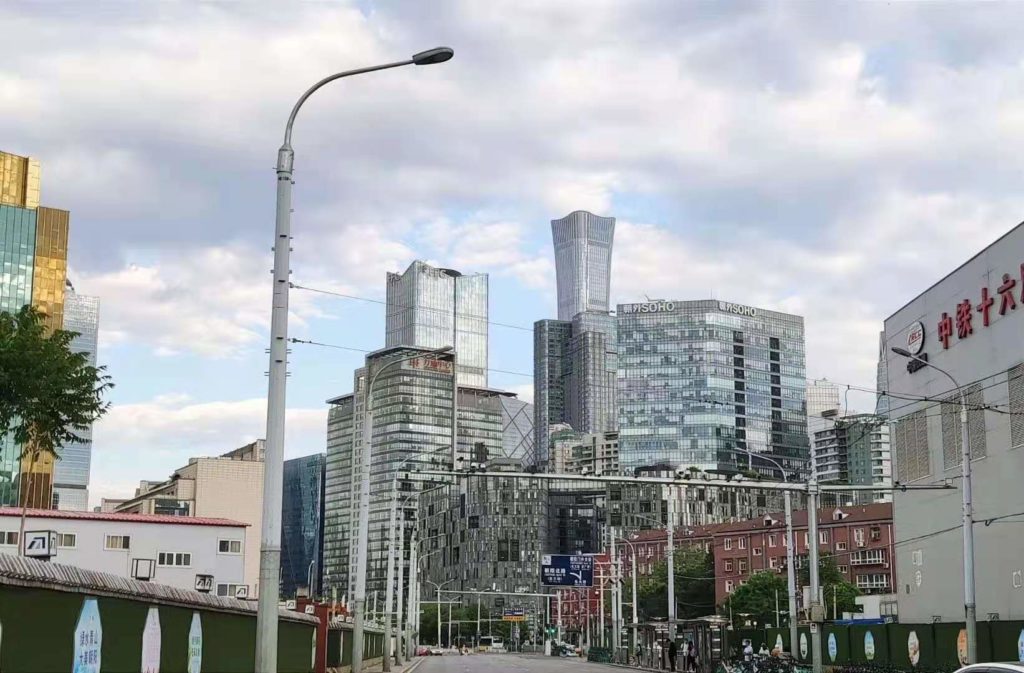 *     *     *
Get regular Beijing updates via my
Instagram
and
Twitter
feeds. Also see my sibling sites
Grape Wall of China
,
World Baijiu Day
 and
World Marselan Day
. Help cover the hosting and other costs of these sites with a
WeChat
,
AliPay
or
PayPal
donation.
*     *     *