~
If memory serves, and it might not given that we visited BBC (Bottle, Boot & Cigar) last night after a wine dinner, customers can now get the straight razor treatment on Tuesdays and Fridays from 4 PM to 8 PM from Julie. An antique barber's chair has long been part of the back of this establishment and now it's being put to use. If you plan on getting a shave, I suggest book a space by emailing douglas (at) bbcbeijing.com. You can celebrate your cleanly shaved face with a few of the creative cocktails for which BBC is known.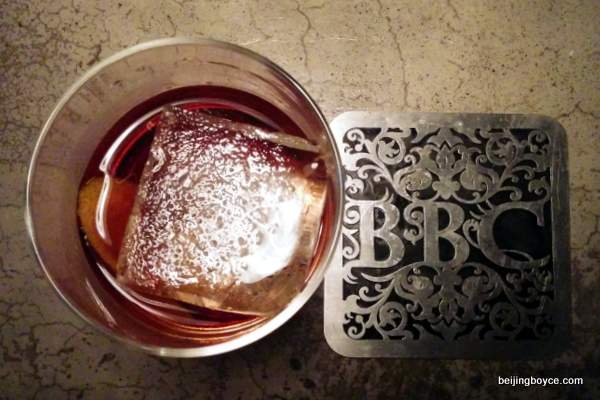 Check out my lists of Beijing
food deals
 and
drink deals
. Also get updates via
Twitter
,
Instagram
and
Facebook
. And check out my sibling sites
Grape Wall of China
,
World Baijiu Day
 and
World Marselan Day
.  If this site helped you find new bars, restaurants, foods and drinks, or saved you money, consider helping to cover the hosting and other costs with a
WeChat
 or 
PayPal
donation.