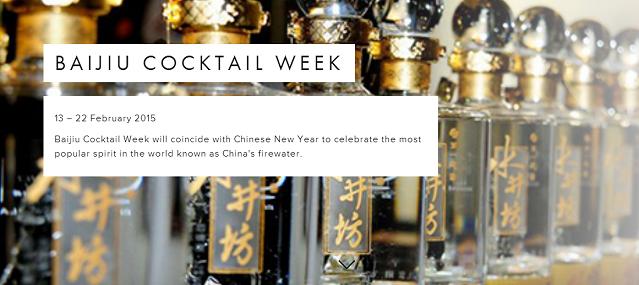 While many of my friends in Beijing cringe at the thought of drinking baijiu, nine places* in London are embracing the fiery spirit as part of a ten-day promotion. That event is called Baijiu Cocktail Week and, runs from February 13 to February 22, and is sponsored by the Diageo brand Shui Jing Fang.
The cocktails include China-evoking names like Dragon Claw, Longan Baijiu Firecracker and Lucky Goat and include an intriguing range of ingredients, from agave nectar to plum wine to rosemary to ginger bitters to egg white to green Chartreause,
Get the recipes here and maps for all nine bars here. You can also check out this Highball Hoodoo review of six of the cocktails:
…the various bars did show how different aspects of the complex spirit can be highlighted with the right ingredients. Bo Drake showed us a palatable way for newbies to enjoy the entire spectrum of the spirit's complexity. Ping Pong presented a soft, silky cocktail emphasising Baijiu's sweeter flavours; whereas the Spice Market had the burnt-bitter flavour balanced and softened with its citrus and herbal cousins.
 See the full review here. (h/t Paul Mathew)
By the way, for those staying in Beijing for the holidays, a heads up that Capital Spirits a.k.a. The Baijiu Bar will be closed February 19 to February 25.
* The nine places are Bo Drank, Casino, Gong, Hakkasan, Hutong, Opium, Ping Pong, Salvatore's and Spice Market.
*     *     *
Get regular Beijing updates via my
Instagram
and
Twitter
feeds. Also see my sibling sites
Grape Wall of China
,
World Baijiu Day
 and
World Marselan Day
. Help cover the hosting and other costs of these sites with a
WeChat
,
AliPay
or
PayPal
donation.
*     *     *