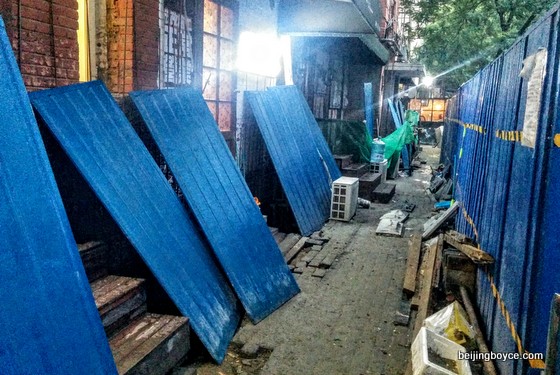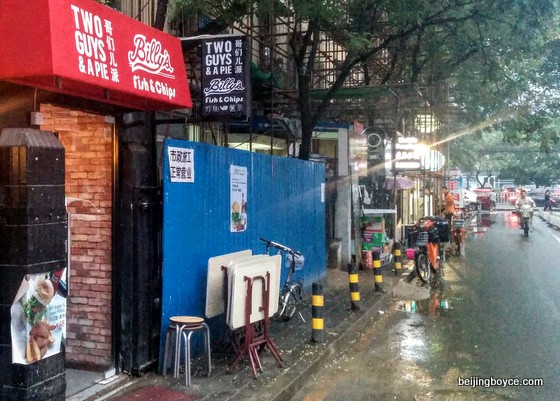 By Jim Boyce | Concerns about construction on that strip with Two Guys, Tiger Mama and Mr Shi's Dumplings is understandable given the many closures we have seen during the past year. Nearby No More Bunz, and the other businesses that share its facade, are slated to be the newest members of that club. But one restaurant owner on the Two Guys strip says do not fret just yet as the work-in-progress is to fix some pipes.
Anyway, one reason I heard for the closure of No More Bunz et al is that the authorities said the shops, which in many cases replaced brick walls with windows and doors, weakened the building and make it more dangerous during earthquakes. Interestingly, just south of that strip, a resident in the building that once housed The Den told me the same thing, namely, that the authorities were worried about the long row of first-floor shops were a danger. Rather than close the shops, however, the walls were reinforced, the building made to look uniform, and the shops allowed to remain open. As usual, it always seems like there are many ways that similar solutions are solved in Beijing.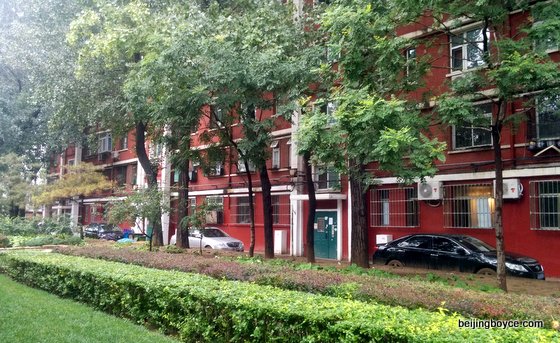 *     *     *
Get regular Beijing updates via my
Instagram
and
Twitter
feeds. Also see my sibling sites
Grape Wall of China
,
World Baijiu Day
 and
World Marselan Day
. Help cover the hosting and other costs of these sites with a
WeChat
,
AliPay
or
PayPal
donation.
*     *     *