Note: Updates are either underlined or crossed out.
By Jim Boyce | When I moved to Beijing, The Goose & Duck was the place to be for The Super Bowl. It drew hundreds of football fans, offered a sprawling venue and featured a buffet breakfast complete with a baked bean trough that by halftime looked like an offensive line had run through it.
That Goose & Duck is long gone, though I dream it will reopen, as are veterans like Frank's Place and The Den. But there are still plenty of bars screening Super Bowl LI. Here are five from all over town.
Tianjin
We'll start with a shout out to our sibling city by the sea. If you want to catch the game in Tianjin, head to WE Brewery. Owner Steve "Brewper Bowl" Wang will have a breakfast of craft beer and bar food waiting for you from 7 AM. Word is long-time blog supporter Y.O. Ming will be in attendance.
Dongzhimen
If it's a major sports event, you are generally guaranteed a raucous time at Paddy O'Shea's. And given that a slew of Patriots fans will be on hand Monday, make that extra raucous this year. A 元100 minimum spend per person plus lots of prizes.
Sanlitun
Delicious breakfast burritos—plus an American breakfast option—and comfy booth seating make Q Mex a nice stop. I spent a few quarters here one year and it was cozy.
Lido
The Irish Volunteer will hold its second "Stewper Bowl". Pay 元150 and get Irish stew at kickoff, pizza at the half and free flow Bloody Marys, Tsingtao and coffee (regular and spiked). Seating on a first-come, first-served basis. People have been reserving seats through The IV weixin group, so if you want to guarantee a spot, it's best to get in touch.
Wangjing
The newest Beijing branch of Tim's Texas BBQ's will feature 元25 Bloody Marys and 元51 breakfast. Like a seasoned running back, Tim's has carried on the Super Bowl tradition through a series of venues over the past decade.
Wudaokou
It is not confirmed yet—I repeat, not confirmed—but Lush might show the game. Josh "Las Vegas" Lally will let me know tomorrow. Lush won't be screening the big game this year but look for a return to action in 2018.
More!
There are lots more, including Slow Boat (Super Bowl skillet 元100), The Local (no cover charge, breakfast available) and Home Plate (breakfast buffet plus drinks, 元275 pre-sale, 元300 at door) in Sanlitun, Caravan (breakfast buffet plus drinks, 元300 per person, capped at 30 people) near Ritan Park, and Eudora Station in Lido , and possibly Nearby the Tree (we'll know tomorrow), among others.
I'll be partnering with D-Twiddy on a small gathering. We're talking a dozen people, a four-meter wide screen, 元25 sausages in buns, 元25 Tiger beers, 元40 Bloody Marys and 元388 Champagne. If you are interested, give me a holler at beijingboyce (at) yahoo.com.
And let's hope the game is as exciting as this one: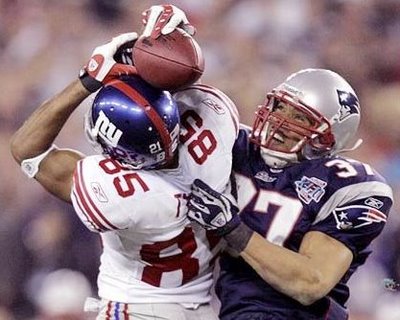 ---
Check out sibling sites Grape Wall of China and World Baijiu Day.
*     *     *
Get regular Beijing updates via my
Instagram
and
Twitter
feeds. Also see my sibling sites
Grape Wall of China
,
World Baijiu Day
 and
World Marselan Day
. Help cover the hosting and other costs of these sites with a
WeChat
,
AliPay
or
PayPal
donation.
*     *     *