By Jim Boyce | The third annual World Baijiu Day is slated for August 9 and a major theme is "beyond ganbei"—to go beyond the usual "bottoms up" practice of downing lukewarm shots. There's nothing wrong with a few ganbeis but there is so much more to explore. Here are a few ideas from World Baijiu Days past.
Cocktails are an obvious pick and bars such as Peking Tavern in Los Angeles, Golden Monkey in Melbourne and The Hide in London have featured them. If you are just getting started, check this primer on baijiu as well as some recipes from around the world.
---
Infusions are another popular option, with participants such as Lumos in New York, Fu in Liverpool and WE Brewery in Tianjin doing creative concoctions. Meanwhile, The Schoolhouse outside Beijing has made a series of five baijiu liqueurs for years.
---
Also fun is experimenting with baijiu in foods and drinks. Our deep-fried baijiu experiments were well-received: see the "how to" videos here. Jing-A in Beijing has made baijiu-inspired beers the past two years while WE used baijiu infusions as floaters on its craft brews. Good Works created both a tea and a coffee, the latter a delicious chocolate-y Moutai-spiked creation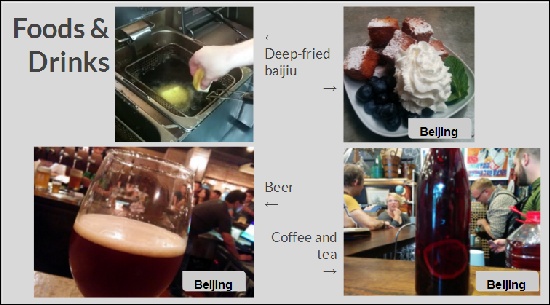 ---
And that's the tip of the iceberg. Other food items included gummy bears, ice cream, and Gung-Ho pizzas topped with seafood sauteed in baijiu. There were also Moutai-spiked chocolates at DoubleTree Hilton in Guangzhou.
Food can also be the inspiration for baijiu pairings. That includes everything from oysters in Milan to dumplings in Portland and Christchurch to meats and sweets in Tianjin.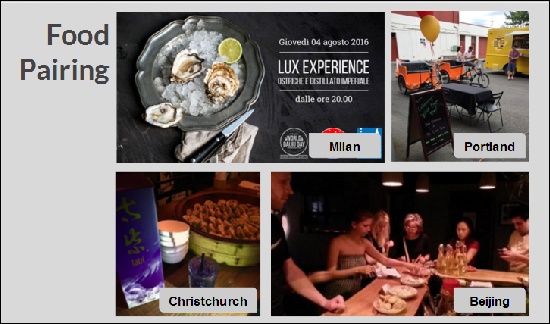 ---
And there are also efforts to allow people to learn more about baijiu. Flights that show different brands of styles, such as those available at Pop-Up  and Q Bar in Beijing, are a good way to show this spirit's diversity. There are also quizzes at Capital Spirits in Beijing and classes at the Moutai showrooms in Paris and Sydney.
---
Follow World Baijiu Day on Facebook and Twitter. Also check out my new BB Daily page with weather, air quality and China headline updates.
*     *     *
Get regular Beijing updates via my
Instagram
and
Twitter
feeds. Also see my sibling sites
Grape Wall of China
,
World Baijiu Day
 and
World Marselan Day
. Help cover the hosting and other costs of these sites with a
WeChat
,
AliPay
or
PayPal
donation.
*     *     *