By Jim Boyce | Mike Wester, big boss at The Beijinger, will host a pizza-centric quiz at Paddy O'Shea's on September 26 to promote his magazine's upcoming Pizza Festival. I grilled him about the planet's most pressing pizza issues.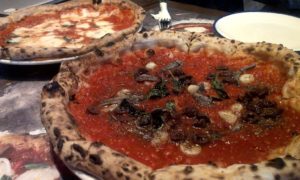 Boyce: What is the second-best pizza in Beijng after Pie Squared?
Wester: Lately I'm on a Bottega (photo above) binge because I love gluten perhaps more than any other allergen with the possible exception of ragweed.
For The Beijinger Pizza Cup, you spent lots of time deciding what counts as a pizza. So, what counts?
In my own book, pizza has to have real dough in a pan-like shape, topped by some form of tomato and cheese. Everything else is a bastardization. [What, the 'forest' pie at Saporita doesn't count!?]
Remember when you wore an inflatable dinosaur costume for the Pizza Cup? Any regrets?
Yes, permanent knee injury and the shame of having to live with myself after sucker punching a six-year-old who could not stop whacking me with his wooden sword.
Someone asks for a half-pepperoni pizza. Do you a) put pepperoni slices on half the pizza or b) cut pepperoni slices in half and put them on the entire pizza?
Neither. If you cannot decide on a single pizza topping amongst your family or friends, you need to get a divorce. Or a new peer group. [That wasn't the question, Mike!]
True or false: Paddy O'Shea's will have half-price pizza for the quiz on Wednesday?
True. [From 6 PM to 10 PM. It might take a bit longer to get your pizza if the kitchen gets swamped with orders.]
Pineapple on pizza. yes, no, maybe, why?
Yeah, go ahead and chuck what you want on pizza. I have no stake in the game. Pineapple isn't one of my top choices but if you get worked up about toppings like this, you need an attitude adjustment. Just make sure its got tomato and cheese on there somewhere. [Pro tip: try pineapple, green olives and pickled jalapeño peppers.]
If there were a pizza to represent your life, perhaps called Journey to the Wester, how would you top it?
Not sure. What type of cured meat best represents a combination of procrastination, regret and ennui? [Hmm. Okay, Wester hails from Boston, so add chowder-marinated clams and sliced Fenway Park franks as toppings. Plus, given his long Beijing stint, roast duck and crumbled chuanr. And, because he's in the media, the size should be medium. Done.]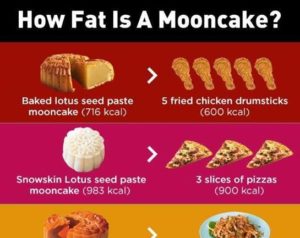 True or false. One lotus seed mooncake has more calories than four typical slices of pizza?
I don't know but someone should put mooncake chunks on top of a pizza if they haven't already. [The answer is false. It equals nearly three slices, which seems like an incredible amount for one mooncake.]
What were the top three pizza options when you arrived in Beijing?
When I arrived in 2000 the best in town were Annie's, The Tree and Pass By Bar. Dead last was Origus Pizza Buffet. [I'll chip in with a vote for Buona Pizza.]
What can people expect at the pizza quiz on Wednesday?
Lots of prizes and more pizza trivia than you can shake a pepperoni at. Hopefully a challenge too, as I've had to dumb down the quiz after two rounds of testing resulted in scores of 0 and 3 (out of 60)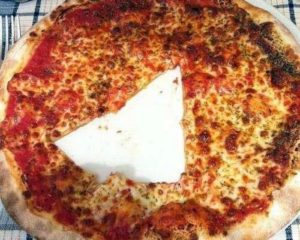 Note: Can you fill in the blanks at The Paddy O'Shea's pizza quiz? The action starts at 8 PM. Arrive early to guarantee a seat. Wednesday happy hours are 2 PM to 8 PM, with 30 percent off most drinks and buy one, get one free well drinks, Carlsberg and local draft. 'Crazy Irish Hour' is 5 PM to 6 PM, with buy one, get one free Irish drinks, such as Guinness, Magners and Jamesons. Learn more about The Beijinger's Pizza Festival here. 
*     *     *
Get regular Beijing updates via my
Instagram
and
Twitter
feeds. Also see my sibling sites
Grape Wall of China
,
World Baijiu Day
 and
World Marselan Day
. Help cover the hosting and other costs of these sites with a
WeChat
,
AliPay
or
PayPal
donation.
*     *     *