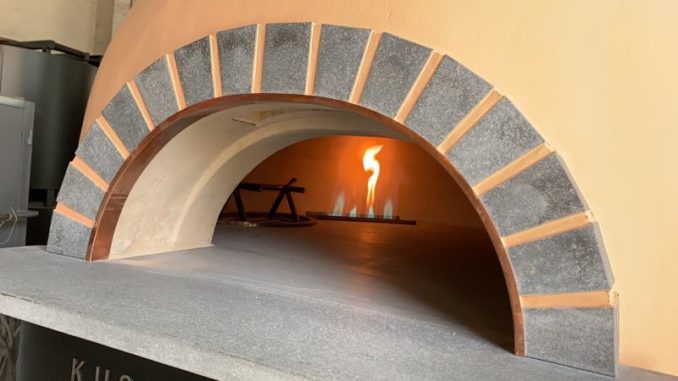 By Jim Boyce | One of Beijing's all-time beloved bars and restaurants, The Hidden Tree, is making a comeback. A veteran of old Sanlitun South Bar Street and, with its brick oven, a pioneer in igniting the city's pizza scene, The Hidden Tree closed in early 2005 to make way for Sanlitun Soho. It lived on in venues such as The Tree, Nearby the Tree and By the Tree, although those have since closed. Thus, it's good news The Hidden Tree is set to reopen. It's also good news (if you like to travel) or possibly bad news (if you don't) that visiting will mean a trip to the coast.
The owner of original The Hidden Tree, who simply goes as Patrick and helped build that first oven brick-by-brick nearly 20 years ago, and Jane Cui, his long-time business associate and co-owner of Beijing's XL Bar & Restaurant, are working on a new Hidden Tree–in Qingdao! (Sorry, but I've already mentally tagged this place as The Tree by the Sea.)
Will it have a brick pizza oven? Of course! Will it have a brick bar? Again, of course! (Expect some 500 square meters of eating, drinking and merry making in a place that goes "back to the roots.") Does all this justify a road trip to Qingdao? Of course a third time!
Anyway, I'll post more details as they come available. And who knows? Maybe Qingdao is the first step in bringing The Hidden Tree back to our fair city.
After this post, Patrick sent me a bunch of pics of the new Hidden Tree, including the past tenant's look and the first two renovations phases.
The last tenants:
Renovation phase one, ~two weeks later:
Renovations phase two:
*     *     *
Get regular Beijing updates via my
Instagram
and
Twitter
feeds. Also see my sibling sites
Grape Wall of China
,
World Baijiu Day
 and
World Marselan Day
. Help cover the hosting and other costs of these sites with a
WeChat
,
AliPay
or
PayPal
donation.
*     *     *