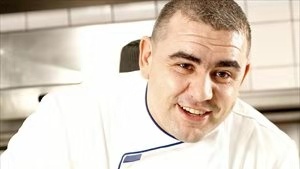 Brian McKenna is back. If you lived here a dozen years ago or so, he was a larger than life chef that began his Beijing stint at Blu Lobster (now Azur) in the Shangri-la Hotel then did places such as ROOM, BMK at The Courtyard and Molly Malone's. He also brought his kitchen to the Great Wall for the Robert Parker wine dinner by ASC in 2008.
(Those were the days when chefs like Brian Reimer at Maison Boulud and Jordi Valles at Agua were also big on the scene. And days when we saw loads of blah blah blah re Michelin stars, eye-rolling chatter that's resurfacing again as the first Michelin guide for Beijing is set to launch and shift the food focus to attention / status seekers who will flood our social media feeds with vapidity. Just IMHO. Don't get me started on this Michelin nonsense.)
Anyway, McKenna is back. I saw him post on social media a week ago.
"I personally am looking for a great outpost in BEIJING that will give me an opportunity to create an innovative and amazing food venue," he wrote. "I am confident that I could offer a refreshing and remarkable culinary experience that Beijing has been looking for… Tomorrow my journey continues back home… Beijing."
Sure enough, three days later I ran into him at the one-year anniversary party for wine bar / restaurant The Merchants. (Fun event!)
I gave him a hug and said I was glad he's back. He said, "Really?"
Why not!? I'm as curious as anyone to see what he does next!
(By the way, McKenna's always thought I should go 'all in' as a food / bar blogger. You know, come up with a signature style — maybe white suits a la Tom Wolfe? Polite Canadian just doesn't cut it.)
As McKenna left The Merchants late that recent evening, he asked where Beijing's night owls go next these days.
Out of reflex, I almost said The Den, momentarily forgetting that beloved old 24-hour venue is gone, remembering when you would find people from a dozen bars, restaurants or food and alcohol suppliers on any given night.
Instead, I said "Burger King."
But really, now that McKenna is back, maybe someone could give us our Den back, too?
(Photos: The Beijinger)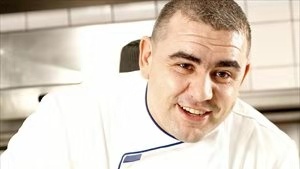 *     *     *
Get regular Beijing updates via my
Instagram
and
Twitter
feeds. Also see my sibling sites
Grape Wall of China
,
World Baijiu Day
 and
World Marselan Day
. Help cover the hosting and other costs of these sites with a
WeChat
,
AliPay
or
PayPal
donation.
*     *     *