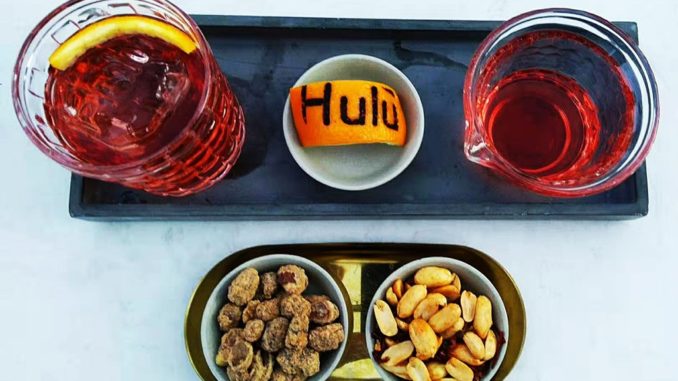 Updated. During the first week of February 2020, as Beijing settled into its grimmest period of the COVID-19 crisis, Ignace Lecleir told me revenue was down 95 percent at his four-restaurant TRB Group, with several venues closed at least temporarily. The situation seemed dire. But as I kept posting about Beijing bars and restaurants during the first quarter of 2020, one venue name popped up more than any other—Lecleir's Hulu—the stronghold from which the TRB team fought back and now stands, one year on, stronger than ever. Story below.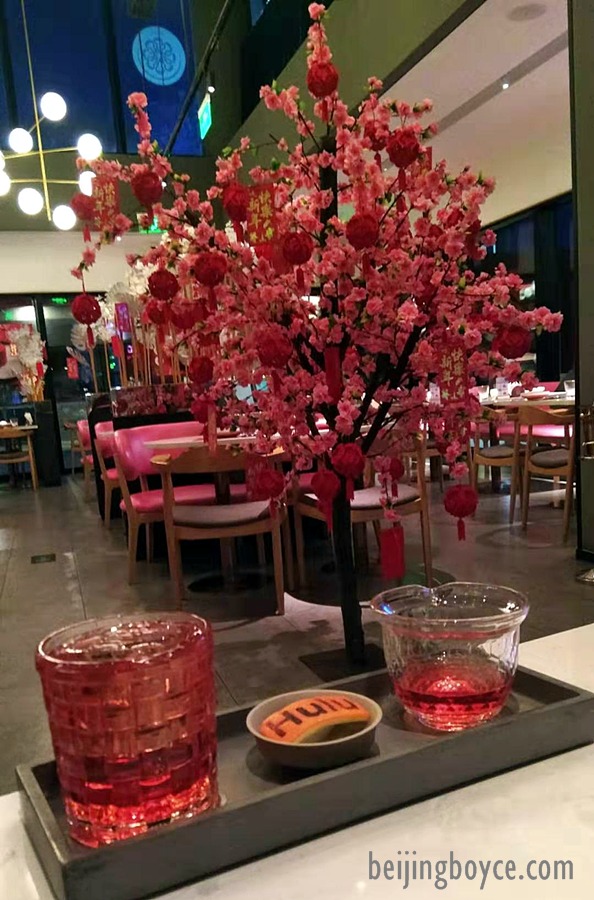 ---
---
Imagine starting 2020 with four notable restaurants beneath your belt. Two are focused on fine dining: one is set in a stunning Beijing temple's grounds and, after a decade of wine, sweat and tears, won the reader's choice award for "world's best restaurant" from Trip Advisor; the other faces The Forbidden City and is popular with both tourists and residents alike. And two are casual dining venues — one is established and perpetually packed, the other is new and full of promise.
Imagine starting 2020 with those four beneath your belt. Then getting punched in the gut by the coronavirus crisis.
That's what happened to Ignace Lecleir, head of TRB Group. In early February, Lecleir told me revenue had fallen 95 percent. Just one of his restaurants remained open, casual dining venue Hulu, with the other three—TRB Hutong, TRB Forbidden City and Merci—indefinitely shut. With staff to support, including some quarantined outside Beijing, and prospects for rent relief unknown, the situation seemed dire.
One might easily wonder, given the world beyond China felt safer at that time, if Lecleir regretted moving here in 2007 to start Maison Boulud, the local branch of Daniel Boulud's New York-based empire, just ahead of the upcoming Beijing Olympics. Then again, anyone who turned a temple-turned-TV factory into one of the city's premier restaurants — TRB Hutong — while facing a decade of rumors the place would be shut any day is unlikely to look backward. So it was with the coronavirus crisis.
Here is a timeline of some of what the team has done over the past year, on top of informing customers, early on, about precautions the staff were taking to maximize safety.
February 5: Launched a custom-made delivery program for Hulu's food and drink menus. Rather than use a third-party delivery company as do the vast majority of restaurants, he made a team from scratch, including staff from the closed TRB Group restaurants. This was partly for safety reasons, as it gave him control of his food from kitchen door to customer door, with no need for the ambiguity of a third party. And it was partly to keep staff from the closed venues working.
The delivery program served an area first within 3 km, then within 6 km, of Hulu. Prices remained the same, there was no delivery fee, and Lecleir added the special touches for which he is known. (One delivery came with free madelaines and a vase with a fresh rose.)
In terms of wine, options started at just rmb88 (US$12) per bottle.
February 17: Hulu launched the same program in Shunyi, a suburb housing many well-to-do residents but relatively few close delivery options. Lecleir rented part of a restaurant's kitchen and began delivery within a 10-km radius. A wine trade friend who lives in Shunyi ordered from Hulu and told me Lecleir himself showed up with the delivery, part of testing the system, and gave him an extra bottle of wine!
February 22: Started "cleaning the cellar" by setting out dozens of bottles of wine daily at Hulu, priced rmb150 (US$21), for drinking in store or takeaway. On any given day, you would have picks from Portugal, France, Chile, the U.S., Spain, China and elsewhere. Superb value for that part of town and for consumers determined to go out.
February 23: Launched new dishes, including more Asian-themed ones, to broaden the menu's appeal and give regulars stuck at home new items to try. Dishes like Thai Coconut Chicken Curry and Gongbao Chicken are still on the menu. Lecleir continued regular updates of Hulu's popular "Power Lunch", which gives people the choice of three appetizers, three mains and three desserts, plus a drink, delivered for rmb98 (US$14).
February 28: Launched a wine packages delivery program, starting with six options, from rmb150 (US$21) for two bottles. (In that particular case, both labels are imported by Lecleir in order to maximize value.) Themes included Australian Shiraz, sparkling, Italian, Old World and Burgundy. This helped importers / distributors who had seen restaurant / bar sales go bone dry. Lecleir doubled as sub-distributor and provided them much-needed revenue. (The image above is one of the several package options launched.)
March 2: Continued to release new "power lunch" menus each week to give regulars fresh dishes to try for delivery. Also featured a one-week Duvel delivery promotion—one kuai (14 cents) per bottle.
March 7: Launched a second set of wine packages, themes including Cabernet, organic, Tuscany and Champagne. The prices ranged from rmb150 (US$21) to 888 (US$127).
March 12: Did an early Spring opening of Hulu's terrace. The terrace, like the restaurant, was limited by a three-person-per-table rule, but did at least add more capacity. (I spent a chilly seven hours there one night drinking wine, content to trade warmth for conversation with friends.)
March 19: Reopened TRB Forbidden City, thus adding a second in-house dining venue.
April 2: Prepared to launch a cake delivery service. Offered free cakes to the first dozen people who requested one in Hulu's WeChat groups, which meant feedback and treated fans.
April 4: Launched six more wine packages, including themes such as Sicily, New Zealand, Champagne and "fruit bombs."
April 9: Launched cake delivery service, with four options, plus a rotating by-the-slice menu at Hulu.
April 21: Broke ground on a new restaurant in Shunyi, in the former Fella's space. And launched a new delivery app that same week.
May 1: Hulu officially opened its new restaurant in Shunyi on May 1 and was fully booked.
June 21: Reopened French restaurant Merci.
July 17-18: Held a pop-up at its Hulu Shunyi branch with Mexican restaurant Pebbles, part of a series that also saw events with Vietnamese restaurant Susu and Japanese restaurant Hatsune.
July 21: Started delivery of home BBQ kits.
August 21: Reopened the flagship restaurant TRB Hutong.
September 4: TRB opened its third Hulu restaurant, and its second this year, in Lido — this one pizza-centric, with consulting from well-known venue La Pizza.
October 9: Opened a new casual dining venue called Peach, close to Hulu Shunyi, featuring sandwiches, salads, burgers, pastas, juices and more.
October 22: Brought back its creative Huluween menu.
November 9: Catered for the British Ball.
December 14: Held a pop-up cooking class at Hulu Shunyi with The Hutong.
January 29: Citing a "productive start" to 2021, announced a new Guest Relations Specialist position.
Tomorrow: The second branch of Peach is set to open in Sanlitun.
---
I know I missed some stuff but you get the idea. It's a testament to not only Lecleir but also the strong team at TRB Group that took a dire situation and turned it into something even better than before. TRB Group is not alone in doing this, but does symbolize the resilience of many in the Beijing bar and restaurant scene.
---
Note: TRB Group has supported many community projects over the past decade, including some in which I am involved, such as the annual charity campaign Maovember and non-profit wine events like the Grape Wall Challenge and World Marselan Day. Frankly, it would be hard to imagine the city's dining scene without TRB, which is why so many people here were happy to see Hulu's initiatives and to support them.
*     *     *
Get regular Beijing updates via my
Instagram
and
Twitter
feeds. Also see my sibling sites
Grape Wall of China
,
World Baijiu Day
 and
World Marselan Day
. Help cover the hosting and other costs of these sites with a
WeChat
,
AliPay
or
PayPal
donation.
*     *     *