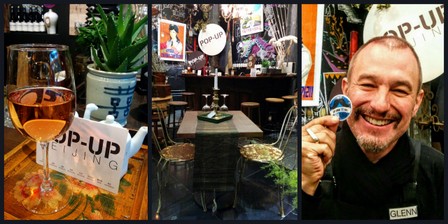 After months of fine-tuning the design and hosting events, including art show gatherings, a young diplomats mixer, a wedding reception and a World Baijiu Day tasting, Pop-Up will officially open its in-house bar on November 8 with a fundraiser that features New Zealand wine, baijiu and sheep.
"We want people to have a retreat from the madness of Sanlitun," says Glenn Schuitman, who is partners in Pop-Up with Vito Zhang.
Sunday's party starts at 4 PM and supports Maovember*, a mustache-favoring charity that will hold events all month to fund cataract surgeries, via "flying eye hospital" charity Orbis, for men in rural China.
Iconic New Zealand winery Yealands will donate a dozen bottles of Peter Yealands Syrah and Baby Doll Sauvignon Blanc, to be sold at rmb30 per glass during Sunday's event, with all funds to Maovember. Yealands will also provide plush baby doll sheep toys to be used for a photo contest. (Baby Doll sheep were introduced to the vineyards seven years ago to control grass and weeds in an environmentally friendly way. See this video.)
Along with the wine, there will be pours of New Zealand baijiu Taizi, a spicy tipple made in Schuitman's hometown of Christchurch, all funds to charity. And there will possibly be musical entertainment, although it is unclear if that might include performances by Schuitman, a former opera singer.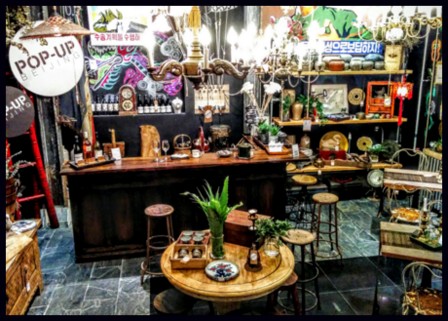 The menu at Pop-Up will start with 16 wines, including seven reds, five whites and a pair each of rose and sparkling wine, says Schuitman, a former opera singer. Those range from French Gamay rose to Spanish bubbly to Argentine Malbec and Torrontes. The lineup also includes a couple of wines — Pinot Noir and Sauvignon Blanc — from Crater Rim in New Zealand's Waipara Valley, organic Shiraz and Cabernet Sauvignon from Australia's McLaren Vale, under the Hedonist label, and those aforementioned Peter Yealands and Baby Doll options, all between rmb180 and rmb300 per bottle.
"I personally tasted and approved all the wines, drinking them to the last drop," says Schuitman, who used to sing at the opera. He added that Pop-Up works with a range of small- and medium-sized suppliers, including Roque and Australian Natural.
As for Maovember, when asked if he had a mustache-related story, he declined comment except to say "mine has never caught on fire."
The bar is in the modestly sized high-ceilinged lower level of Pop-Up and is decorated with a slew of items, from ceramics to old radios to house plants to a dozen or so chandeliers. There is seating at the bar and a trio of tables for about 20 people.
Pop-Up is open from noon to 10 PM, with daily happy hours from 5 PM to 7 PM when wine-by-the glass is rmb35. There are also by-the-bottle options from rmb180 for guzzling on site or takeaway. You can find Pop-Up in Sanlitun South, on the ground floor of the building that sits between Jing-A and The Local.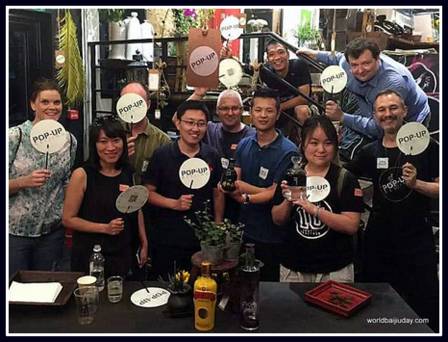 * I am helping to organize Maovember. See the official site for more details on this project.
*     *     *
Get regular Beijing updates via my
Instagram
and
Twitter
feeds. Also see my sibling sites
Grape Wall of China
,
World Baijiu Day
 and
World Marselan Day
. Help cover the hosting and other costs of these sites with a
WeChat
,
AliPay
or
PayPal
donation.
*     *     *