So you're stuck in Beijing for Christmas and bummed about your sorry life. My friends, there are lots of chances to get into the spirit, including tonight.
First, get to the Sanlitun area by about 6 PM. If you are jonesing for holiday fare, you can make do with a turkey Reuben sandwich and a happy hour cranberry-inspired drink at Union Bar & Grille. Or, if you haven't tried the burgers at XL yet, head there for the half-price deal — if you have tried them, you likely need no convincing. Check out the beauty below.

The thing is to be in the general area for the second stop — Pop-Up Beijing — which will show the Christmas classic It's a Wonderful Life at 7:30 PM.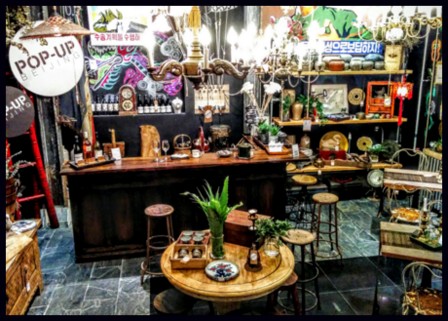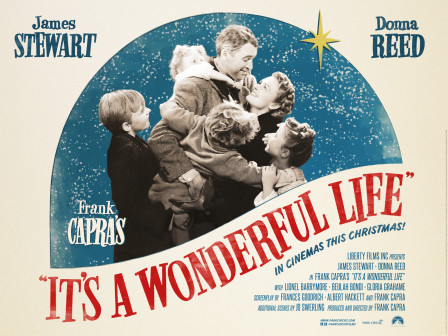 (By the way, I took a still from the movie and inserted two of the organizers — Vicky from Koryo Tours and Glenn from Pop-Up — but couldn't decide on the third. I had Donald Trump but he didn't feel Christmas-y enough so I eventually went for Snoop Lion. I don't know — it's a tough call.)
Pop-Up will have snacks and wine and some guy on screen repeatedly crying "Mary" in an over-dramatic way. And, as seems appropriate when this place and booze are involved, I suspect there will be a betting pool on who is first to accidentally knock over a vase.
After that, you have plenty of options, but given Star Wars is all the rage, and this particular bar's lights remind me of a Death Star, going to Q Bar for a few rmb50 martinis seems like a good idea. (Word is Darth Vader is also Santa's father.)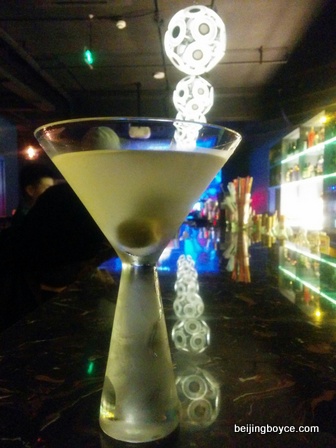 Whatever you do, all the best tonight and for the rest of the holiday season.
Note: Union is on the third floor of Swire Sanlitun Village South; XL is in the walkway behind the building across from the Bentley dealership on Xindong Road and just north of Heaven Supermarket; Q Mex, Pop-Up Beijing (between Jing-A and The Local) and Q Bar (fifth floor of the East Hotel) are all in the Sanlitun South area.
*     *     *
Get regular Beijing updates via my
Instagram
and
Twitter
feeds. Also see my sibling sites
Grape Wall of China
,
World Baijiu Day
 and
World Marselan Day
. Help cover the hosting and other costs of these sites with a
WeChat
,
AliPay
or
PayPal
donation.
*     *     *