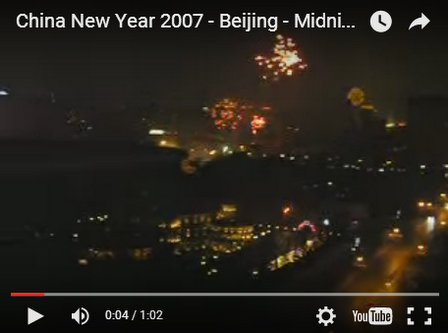 By Jim Boyce | I've seen a lot of fireworks in Beijing during the past decade but nothing tops the ring of fire around my apartment ten years ago. The video below shows the scene at midnight as fireworks from dozens of sources explode in the Workers Stadium area and make the place sound like war zone. That all came after six hours of heavy warmups! Things were rather tame last night in comparison.
Here's a second video that shows how close some of the fireworks were to my building. One exploding projectile sent a few cinders into my apartment!
---
Check out sibling sites Grape Wall of China and World Baijiu Day.
Follow me on Twitter, Instagram and Facebook. Check my sibling sites, Grape Wall of China, World Baijiu Day and World Marselan Day. And help cover the cost of my sites with a contribution through PayPal or WeChat.