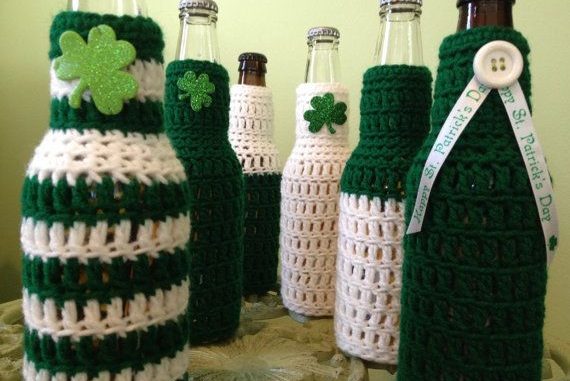 If this year's smog alerts, goodbye bashes and closing parties haven't provided enough excuses to get drunker than a leprechaun crossed with a unicorn—also known as a lepricorn—here are five ways to go green and celebrate St. Patrick's Day. By the way, Beijing once again disappoints as nary a single bar features Irish breakfast.
The Irish Volunteer
Two of the owners have dogs named for Irish brands Jameson and Guinness and will serve them—the booze, not the pets—at rmb15 per shot and rmb50 per pint. A Zachprechaun—with vodka as clear as an Irish spring and lime as green as, um, an Irish spring—is rmb10, Bailey's is rmb20, and that timeless Irish-Canadian tipple Fireball is rmb50 for three shots a.k.a. as The Three-Leafed Fireball Clover.
Before you're too muddled to maneuver food to mouth, try the Irish Stew (rmb40), Irish Reuben (rmb25 half-order, rmb45 full) or Paddy's Pizza topped with ground beef and orange and green bell peppers (from rmb60). I'm guessing the last one is supposed to look like an Irish flag but taste more delicious.
Paddy O'Shea's
Our city's sole Irish sports bar with French management has a weekday Crazy Irish Hour with buy one, get one on all Irish whiskeys, beers and ciders from 5 PM to 6 PM. Not enough time to make you fall off your stool? Check out the happy hours from 2 PM to 8 PM. Plus, it's rmb50 Guinness and rmb30 Jamesons no matter when you arrive today.
Are you're thinking, "Hey, that sounds like situation normal at Paddy O'Shea's?" Then you have discovered the secret to this bar's success: EVERY DAY IS ST. PATRICK'S DAY!
Stout-Fest
Some people, like me, believe this city's best craft beers are made in a style often associated with Ireland: stout. Try Back in Black Stout at Arrow Factory (made by a Swedish-English team) or Black Velvet Vanilla Stout at Jing-A (a Canadian-American one). Meanwhile, Slow Boat is holding a St. Patrick's Day party, Great Leap has four stouts for rmb100, and you can check out the brews at Panda, N Beer and The Dirty Duck. Here's some pictures of stouts, and guys drinking stouts, for your viewing pleasure.
E&A Livehouse
This new venue beneath Temple is holding a St. Patrick's Day bash that will double as the final gig for Justin Richardson. He's been in the city's music scene for 20 years, starting with naughtily-named band Big Aeroplane in 1998, the same year Jiang Zemin and Bill Clinton led China and the U.S. respectively, France on the World Cup, Celine Dion and Cher had huge hits, and Shakespeare in Love won best picture Oscar. Anyway, Richardson has been involved with plenty of music projects, including Strange Visitations, The Rotten 5, Better Off Alive and the band with which he performs tonight, NZT. He'll be heading to Melbourne next but I have a feeling Beijing has not seen the last of this guy.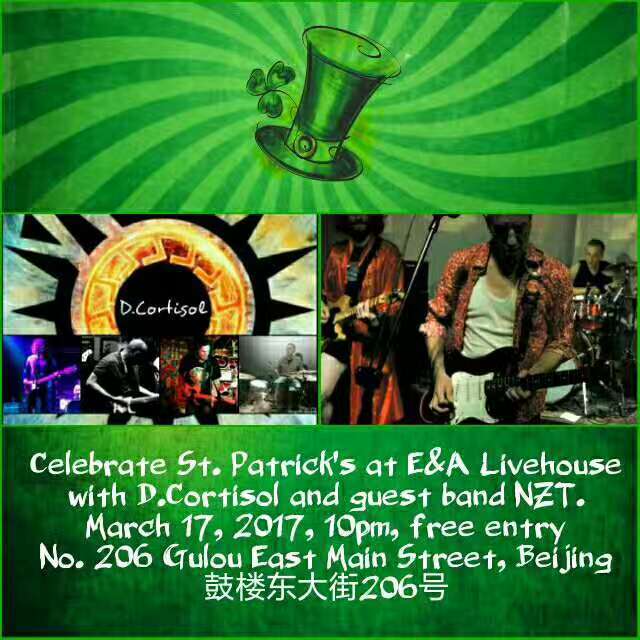 Escape
You know how a good portion of this city goes on holiday during major holidays because, well, why deal with chaos here when you can create it somewhere else? If Guinness-guzzling, Jameson-shooting, stew-chewing patrons are not your thing, perhaps check out somewhere new, like Press Release or The Iguana Room, beside Tiki Bungalow. Once you've warmed up, you might well get into a St. Patrick's Day. You can check out the places listed above and others, such as XL, Groovy Schiller's or, if you want green beer, The Local, and enjoy a Saturday hangover like everyone else.
---
Check out sibling sites Grape Wall of China and World Baijiu Day.
*     *     *
Get regular Beijing updates via my
Instagram
and
Twitter
feeds. Also see my sibling sites
Grape Wall of China
,
World Baijiu Day
 and
World Marselan Day
. Help cover the hosting and other costs of these sites with a
WeChat
,
AliPay
or
PayPal
donation.
*     *     *