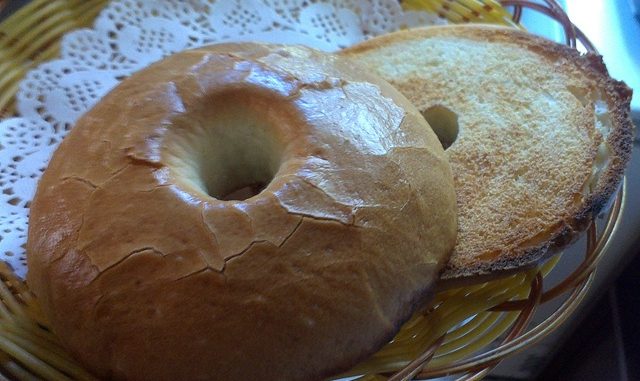 By Jim Boyce | Few kitchen appliances inspire as much intimacy as the toaster. The internal gathering of bits and bites and crumbs make it the equivalent of a seasoned cast iron frying pan, the imparter of a je nais cest quoi to each slice of bread with which it performs its red-hot heart-to-heart. Each encounter leaves a delicious crumb or two to make the next inevitable tango between bread and radiant heat unique.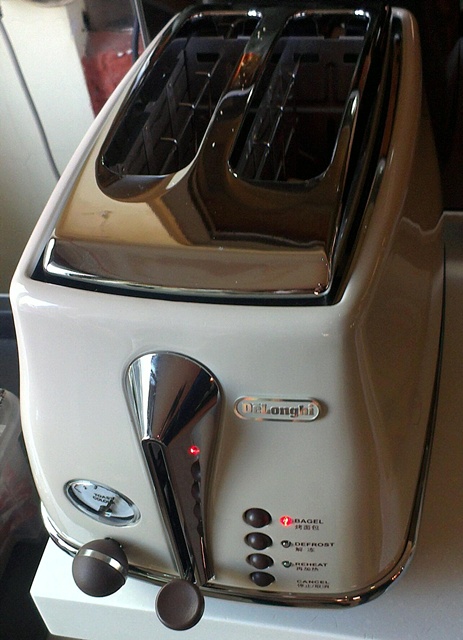 The result is a kind of culinary free verse, with an equivalent perhaps found in wine, when a particularly well-made bottle is opened and performs an unpredictable aromatic transformation each few minutes. For the humble toaster, that poem can build for months, even years, til it is an epic. Or maybe I'm reading too much into my two-slicer?
Anyway, I think I understood why Avi Shabtai of veteran restaurant Biteapitta was happy last week to show his brand new bagel toaster and use it to toast some brand new bagels. (Did I mention Biteapitta now makes and sells bagels as well as a cream cheese range?)
The bagels, described by Shabtai as New York-style, are made at Bitepitta's bakery in the boondocks. Flavors include onion, sesame, caraway, sunflower seed, "everything" (you need to try it once in life), sea salt and cinnamon and raisin. They're rmb8 each, rmb10 with toppings.
I watched as Richard Robinson of Chopshticks Comedy simultaneously told jokes and masticated half of a half of a half of a bagel topped with jalapeno-infused spread. Even a comedian knows when to be serious and Robinson was so later when declaring the bagel delicious.
I'm not sure if Shabtai plans to regularly clean that toaster. If it were me, I'd keep crumb removal to a minimum. If any spot needs a bit of romance, it is surely Tongli Studio.
As for creamed cheese, options include plain, chives, garlic dill, olives, chili paste, Za'atar (a blend of herbs and spices), Nutella (I think that's included to help identify weirdos), and smoked salmon. These are priced from rmb30 to rmb38 for a 250-gram container.
If you plan to order a bunch, you best give two or three days notice before pickup. Contact Biteapitta via 6467-2961 or ilovepitta (at) biteapitta.com
.
---
Check out sibling blogs Grape Wall and World Baijiu Day.
*     *     *
Get regular Beijing updates via my
Instagram
and
Twitter
feeds. Also see my sibling sites
Grape Wall of China
,
World Baijiu Day
 and
World Marselan Day
. Help cover the hosting and other costs of these sites with a
WeChat
,
AliPay
or
PayPal
donation.
*     *     *