"Jazz-ya, a jazz bar, was started by Li Bo, 26. He has a Japanese partner, and the place has turned into a favorite hangout of Japanese businessmen and embassy staffers."
— Washington Post, 1996
By Jim Boyce | The past few years have seen numerous Beijing bar scene veterans bid farewell. In the case of places like The Den (opened 1998, closed 2015) and Schiller's (opened 1997, closed 2016), it wasn't lack of business that spelled the end, but the changing regulatory nature of Beijing, or at least a new desire to apply the rules.
It seems somewhat amazing Jazz-Ya is celebrating its 22nd birthday, in its original location, in Sanlitun's Nali Studio. The place was opened by Li Bo, known for ventures like Izakaya and D Lounge. And it remains popular if the crowds I have seen on my last dozen visits and walk-pasts are any indication. With Italian restaurant Bottega soon leaving Nali Studio, it looks like Jazz-Ya will be very lonely soon, so I it felt prudent to visit this week. I went on Thursday and found a nice crowd.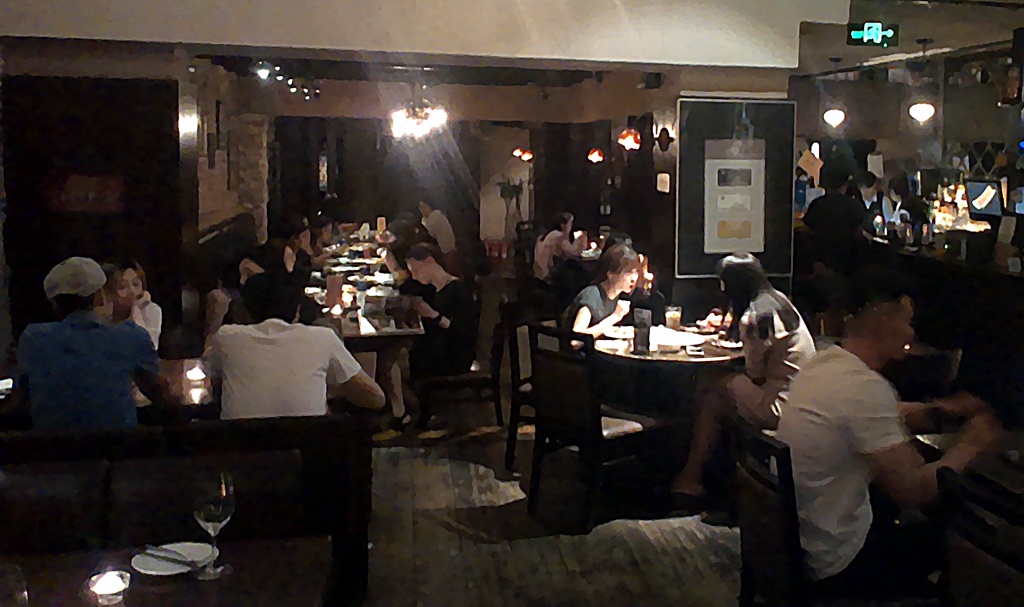 With dinner already under my belt, I opted for a Long Island Ice Tea, the drink for which this place is best known, and an icy cold Asahi draft.
The bar staff were pleasant as was the buzz from the adjoining tables. I liked the retro feel of the place, with its white-washed walls, roof beams and battle scars. I do not frequent Jazz-Ya as often as I did The Den and Schiller's but as with the former Ichikura, there's comfort in knowing veterans like this are still around. A few sips later and it was back into the streets of Sanlitun, a place with little resemblance to what I saw when I arrived in 2004 let alone to when Jazz-Ya opened a decade earlier.
---
Check out sibling sites Grape Wall of China and World Baijiu Day.
*     *     *
Get regular Beijing updates via my
Instagram
and
Twitter
feeds. Also see my sibling sites
Grape Wall of China
,
World Baijiu Day
 and
World Marselan Day
. Help cover the hosting and other costs of these sites with a
WeChat
,
AliPay
or
PayPal
donation.
*     *     *