By Jim Boyce | The USA is celebrating Independence Day and here are a few things to do today in Beijing.
The Local will hold a U.S.-style cookout, 4 PM to 8 PM, and an Independence Day quiz at 8:30 PM. (Interesting fact: Of the first five U.S. presidents, three died on a July 4—Thomas Jefferson, John Adams and James Monroe.)
Ramo will have pulled pork, coleslaw, potato salad and hard lemonade, plus classic American movies, for those heading to the hutongs.
Yard House will celebrate July the Fourth vegan style from 7 PM. (Every turkey gets pardoned at Yard House.)
If you simply want quality burgers, XL does some of the city's best and they are half-price on Tuesdays. Or grab the awesome double cheeseburger at Q Mex (see pic below). Had it for lunch. (They need a Fourth of July four-patty option. Just saying.)
Finally, there is lots of U.S.-influenced craft beer to try around town, whether at Jing-A, Great Leap, Slow Boat or elsewhere.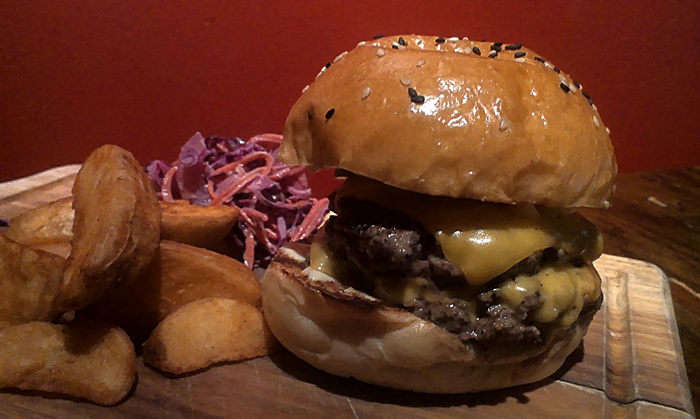 ---
Check out the new 京B Daily page with headlines, weather updates, food and drink deals, job openings, and more. Also see sibling blogs Grape Wall of China and World Baijiu Day.
*     *     *
Get regular Beijing updates via my
Instagram
and
Twitter
feeds. Also see my sibling sites
Grape Wall of China
,
World Baijiu Day
 and
World Marselan Day
. Help cover the hosting and other costs of these sites with a
WeChat
,
AliPay
or
PayPal
donation.
*     *     *