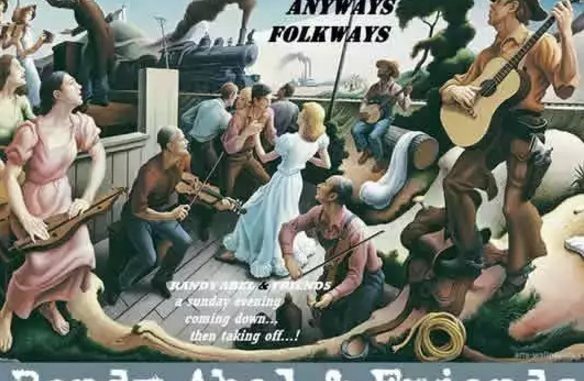 Note: Get daily China headlines, bar opening & closing news, food & drink deals, job offers & more at The 京B Daily.
By Jim Boyce | The Big Smoke finishes a five-year run today from 4 PM to 11 PM. Originally opened by a team that included Kris Ryan, known for former spots like COX Wings, The Rickshaw and Saddle Cantina, it helped popularize Xingfucun Middle Road as a go-to place for food. The guys at Jing-A have had a base at The Big Smoke for years, took over the entire venue months ago, and will reopen it later this summer with a new theme.
Singer Randy Abel bids farewell to Beijing with a music session at Caravan on July 9 from 9 PM. My most vivid memoRandy: sitting in El Nido at 4 AM after a going-away pub crawl with my buddy Rauch Potato and listening to Randy resurrect the lyrics of Kris Kristofferson's Sunday Morning Coming Down, just after his buddy Parker Trevathan indulged us by playing Gonna Make You Sweat by C+C Music Factory on the mandolin. Then we all went for breakfast. Good lucky, Randy Abel!
The China Craft Beer Festival is today and tomorrow at China International Exhibition Center. The party goes from 9:30 to 6 PM daily and features more than 300 kinds of beer. Beer tickets are rmb20 for one, rmb50 for three or rmb100 or for ten. (Seriously, if you're not getting at least ten, why are you making that long hike?)
Do you love to a) eat pizza and b) plan ahead? Then book September 15 and 16 for The Beijinger Pizza Cup, slated again for Wangjing Soho. If it's like previous years, you can expect dozens of pie options plus craft beer, wine, live music and more. Just one request to The Beijinger: please hire DJs who play music that fits a pizza event at 3 PM rather than Dada at 3 AM. Because last year, at least at our end of the venue, it was dire. (Thankfully, former CHEERS events dude Owen Daniel brought his own speakers to drown the DJ out.)
By the way, who makes the best pizzas in Beijing? Check out my top trio at The 京B Daily.
---
Check out sibling blogs Grape Wall of China and World Baijiu Day.
*     *     *
Get regular Beijing updates via my
Instagram
and
Twitter
feeds. Also see my sibling sites
Grape Wall of China
,
World Baijiu Day
 and
World Marselan Day
. Help cover the hosting and other costs of these sites with a
WeChat
,
AliPay
or
PayPal
donation.
*     *     *