By Jim Boyce | They say be careful what you wish for or you just might get it. Over the years, fans of Aperitivo, Luga's and other venues on the Tongli strip have said how wonderful it would be to get rid of the cars. Well, not only are the cars gone, but also most of the bars. Whether you see this is a desecration of your blurry memories or a welcome end to an unsavory street—perhaps cesspool is a better word—the deal is done. I just returned from a month-long holiday and did a quick walk-around last weekend to see the changes. Here are a few photos (see here for photos taken just before my trip):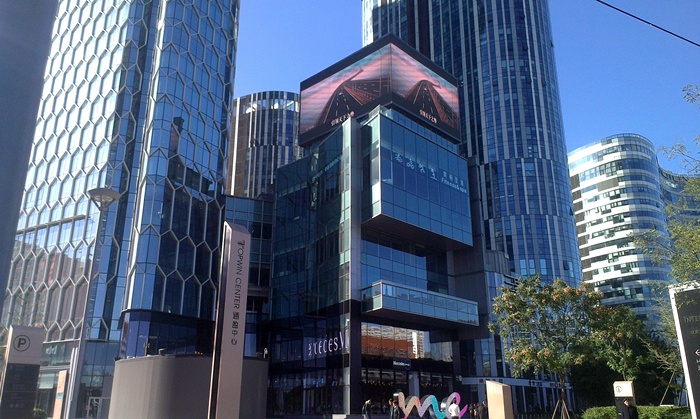 Let's start at the corner of Workers Stadium North and Sanlitun South Street, where Soho, TopWin and Intercontinental Hotel represent a decade of building on top of the old Sanlitun South bar street that served its last drinks circa late 2004. Just as people lament the change in Sanlitun now, so did their ancestors over a decade back, although the latter have a better case given the live music, shenanigans and lack options back then. Across the street, to the east, a subway station is going where the old Sanlitun beer mug once stood.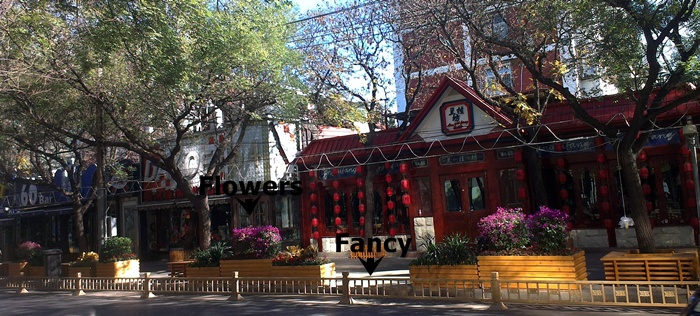 That crappy bar street, featuring street-side touts, pole dancers, cheesy bands, overpriced mass-produced beer, the smell of stale booze and all the trappings of, well, a tourist trap, lives on. Although it is fancy with a faux copper guard rail, new flower boxes and flowers themselves. In behind, there is nothing left at Nali Studio, formerly home to places like Alameda, Tryst, Kiosk and more, and the entrance was blockaded this day. Jazz-Ya, with over 22 years under its belt, is still open just outside that gate.
The street opposite Tongli. Over the years it has housed spots like Cox Wings, Side Saddle, Salud, Luga's, a whole string of Pure Girls, and DVD shops. You'd never know it now.
Tongli Studio. Closest to us is where Aperitivo stood for more than 12 years and provided quality patio drinking and crazy late-night boozing, including with the city's leading Italian chefs. At the far end, 1F is still going and, above it, Biteapitta. (Frankly, I'm more likely to go to Biteapitta now that this street has been cleaned up.) There are also bars still operating in Tongli. The hot pot and other late night snack vendors are long gone.
This strip once included the legendary club Poacher's and, more recently, Youth Club and Mash. Word is it will become a 24-hour book store and / or library.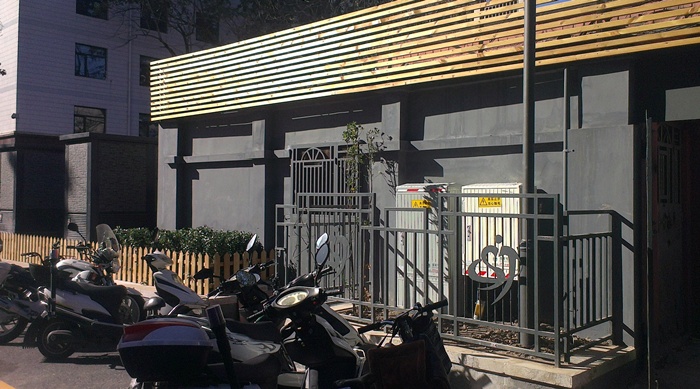 The former Qiyuan Market a.k.a. Indian grocery store across from Sanlitun police station. The new location is near Tuanjiehu.
This alley included the likes of Kai Club and Butterfly. It looks like The Smugglers and The Loft are still going. Luga's Villa, a bit further north and around the corner, also remains open as do places like Niajo, Mosto and Migas in Nali Patio.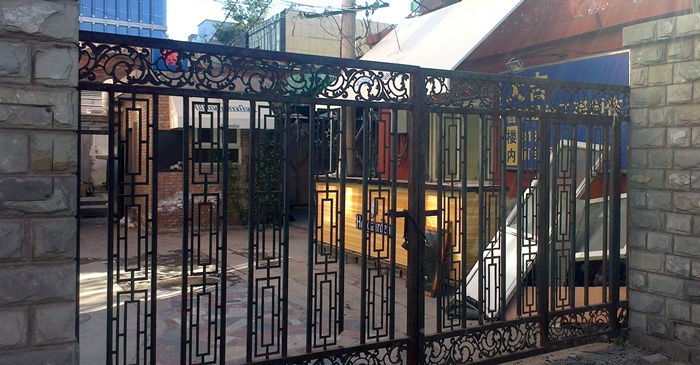 After being forced to shut in late 2004 with the end of old Sanlitun Bar Street, The Tree moved into this secluded spot a block from Tongli and continued to pump out pizzas and Belgian beer. It has now closed and I'm told the owner is seeking a new spot. The Bar, in the next building, is also closed.
Groovy Schiller's, formerly Nearby the Tree, has lost its front deck and second floor but is still going strong. In fact, with a tasty new food lineup and growing schnapps collection, it's better than ever.
Cocktail joint Miles also remains open in the site of the former Heaven Supermarket. Speaking of Heaven, that beer haven has closed on Xindong Road and apparently reopened on the B1 level of the complex just a few meters to the north, the same one that houses XL Restaurant and Bar.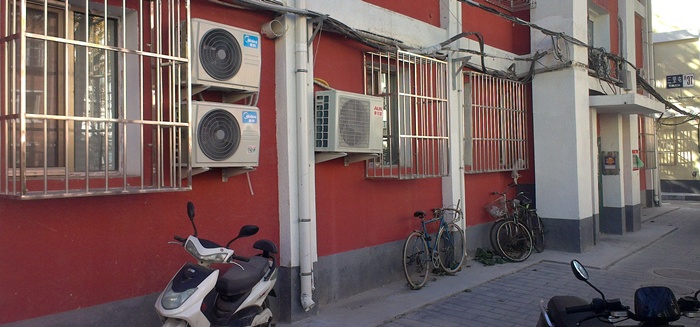 Part of the strip that once had a dozen bars, restaurants and chuanr stands, including the much-missed Two Guys and a Pie.
Before the current rash of closures, we saw the end of The Den, the 24-hour venue where one could get breakfast in a skillet, enjoy a quick lunch, settle in for the excellent happy hours, watch sports or show up at 3 in the morning for much-needed pub grub and unparalleled people-watching. After an 18-year stint, it shut its doors just under two years ago, and nothing that's closed over the past few months has hurt more than that one.
---
Update: Mike Wester of The Beijinger is walking 900 km this month to support our Maovember campaign! That's 30 km per day, in a city not known for ease of passage or clean air, to help Library Project and Bread of Life. Want to know more or to sponsor him? Details here!
*     *     *
Get regular Beijing updates via my
Instagram
and
Twitter
feeds. Also see my sibling sites
Grape Wall of China
,
World Baijiu Day
 and
World Marselan Day
. Help cover the hosting and other costs of these sites with a
WeChat
,
AliPay
or
PayPal
donation.
*     *     *