By Jim Boyce | The return of El Nido! A Fangjia hutong favorite before the mass closings—and an early popularizer of craft beer in Beijing—is slated to reopen in former venue The Other Place. El Nido's Xiao Shuai and Zak Elmasri, also partnered in Fang Bar, plan to be up and running in Langjia Hutong, just off Bei Luo Gu Xiang, in about a week.
Elmasri says the plan is to keep the spirit of The Other Place, with live music and weekend barbecues, while adding the El Nido touch a.k.a. awesome beer. That includes a dozen draft brews, starting from rmb30, as well as one-off barrel specials.
"Essentially beers, hutong vibes, shows and barbecues will be in order," he says. The launch party is slated for June 23. Here's a photo from my last visit to the old El Nido.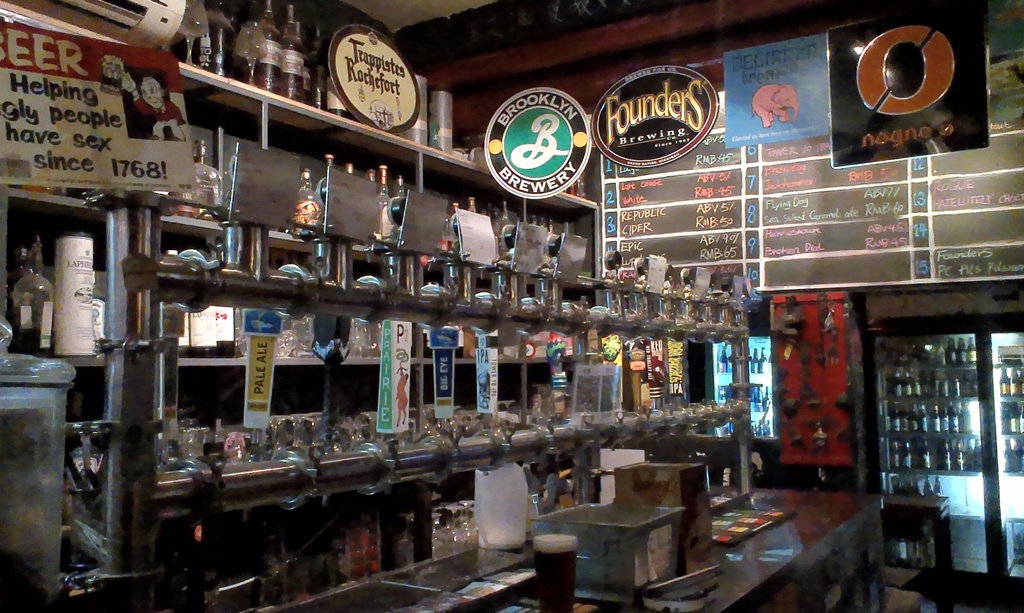 ---
Also look for Peruvian restaurant Pachakutiq to reopen this summer. Previously in cafe Flat White in Sanlitun Soho, Pachakutiq will move a bit further north, close to Q Mex Taqueria and Bottega.
Expect a stylish sixty-seat venue, a menu with customer favorites and new dishes, and possibly a visit from a celebrity chef or two, says Francisco Chia. The new menu will feature those tasty Pisco sours, including that refreshing passion-fruit version, and the house craft beer made with quinoa and maca.
---
Finally, fingers crossed for the new Beijing branch of Shanghai-based Boxing Cat Brewery to "soft open" at month's end, also close to Q Mex Taqueria and Bottega. It follows last year's pop-up in 1949: The Hidden City. I've been regularly messaging Boxing Cat's Michael Jordan and so far it sounds like everything is on schedule.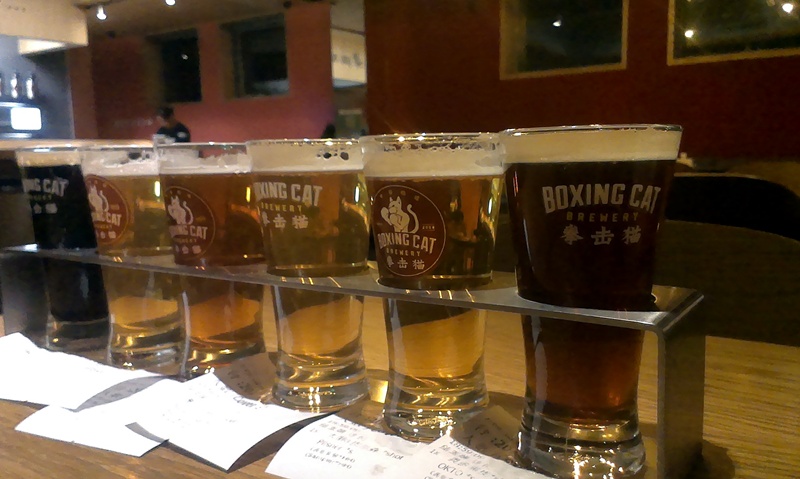 ---
Check out 京B Daily for weather, air quality, news and other updates. Plus sibling blogs Grape Wall of China, World Baijiu Day and World Marselan Day.
*     *     *
Get regular Beijing updates via my
Instagram
and
Twitter
feeds. Also see my sibling sites
Grape Wall of China
,
World Baijiu Day
 and
World Marselan Day
. Help cover the hosting and other costs of these sites with a
WeChat
,
AliPay
or
PayPal
donation.
*     *     *