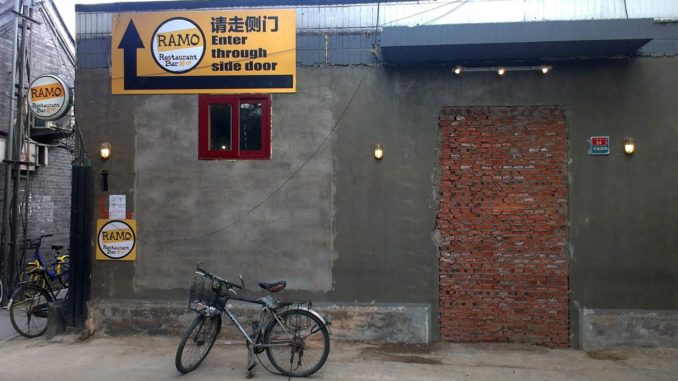 By Jim Boyce | Popular Polynesian-inspired bar Tiki Bungalow should reopen in about a month, says co-owner Oliver Davies. This will be the third version of Tiki—let's call it ThreeKi for now—following the original in Dongsijiutiao Hutong and the follow-up, destroyed last month along with next-door sibling Iguana Room, a street over from Fangjia Hutong. Oliver says the new place won't be too far from the last one.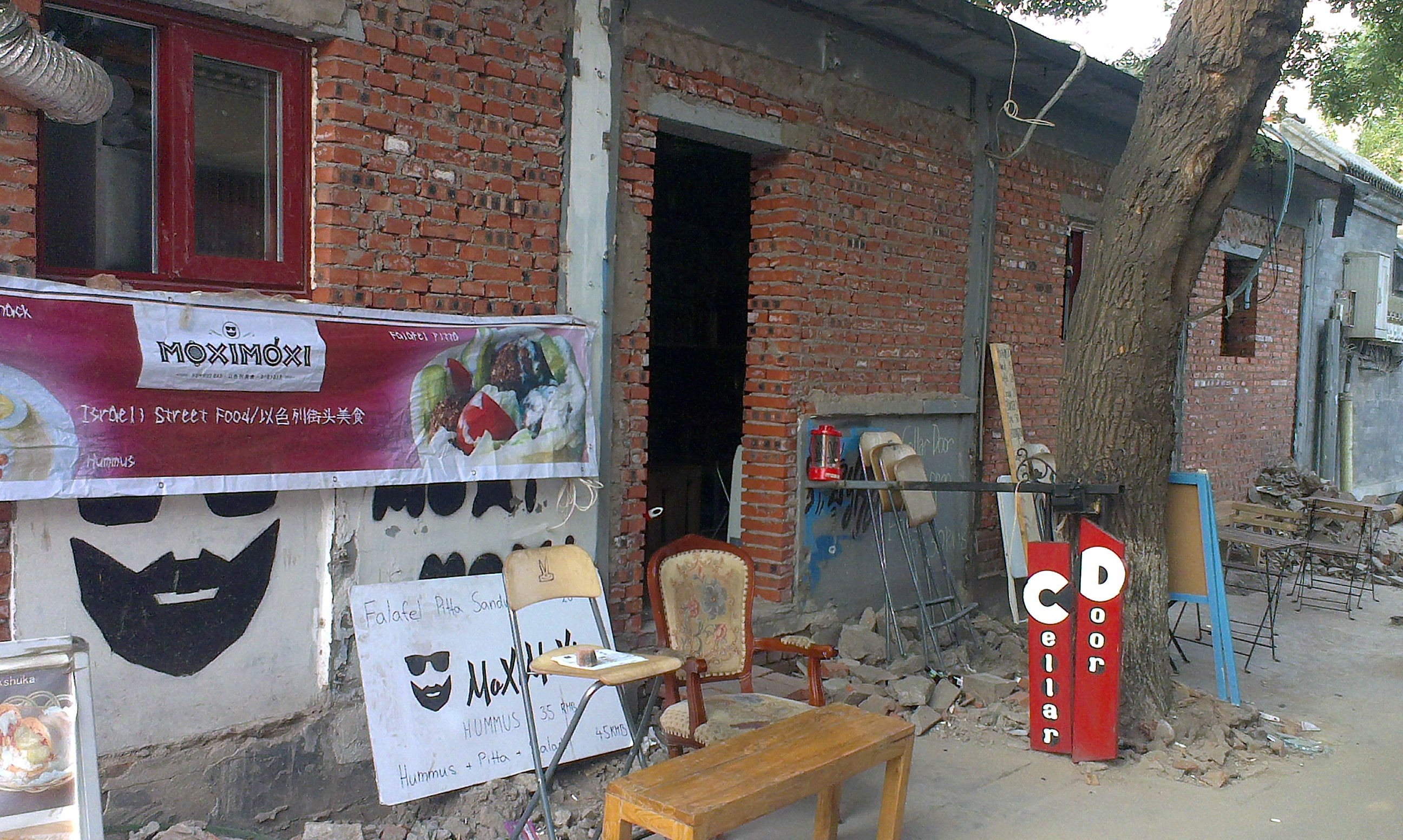 Speaking of Fangjia, more venues were being bricked when I visited on Saturday. The work crews were massed at the Was Park end of the hutong. Hopefully that burger joint, freshly bricked, will keep its grill going. Things also looked a bit dire at The Cellar Door and Moxi Moxi, with rubble still out front, although these places are still able to do business.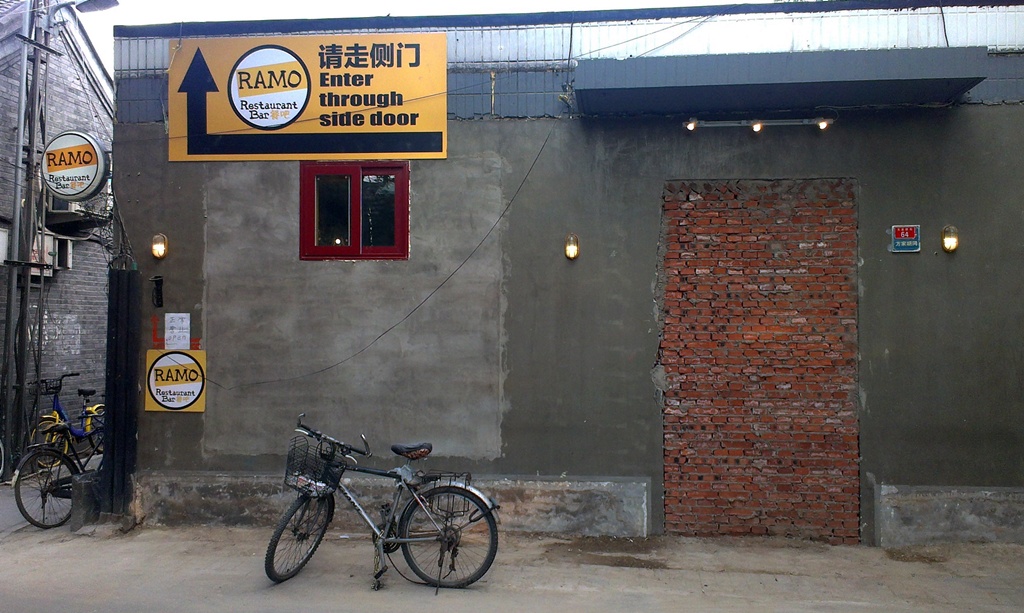 Ramo is in better shape, with access via the side door that takes you through Mimi e Coco. I'm a fan of Ramo's pizza but decided to get the house burger, topped with buffalo mozzarella, on this visit. My advice: get the pizza. Given the reduction in windows, this place might also want to boost the lighting and, in turn, the atmosphere.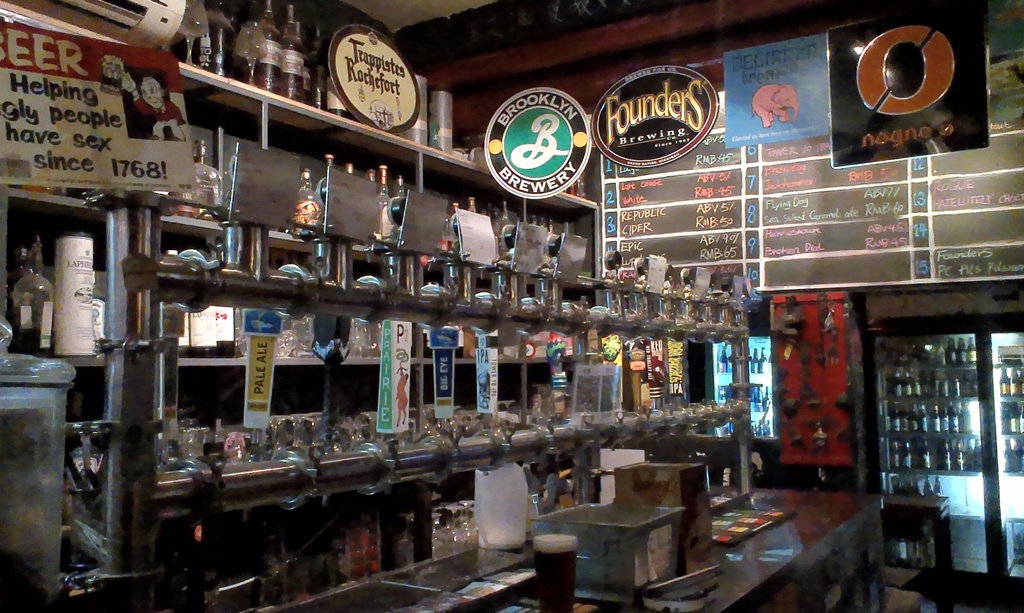 Nearby, Beiping Machine Factory was busy cranking out draft beers as was El Nido on Fangjiu proper. The latter is the best-known veteran in these parts and has a dozen-plus beers on tap plus plenty of bottled goodies in its fridges. Both owner Xiao Shueh and Zak Elmasri of next-door bar Fang were on hand. Given the history of El Nido and its location to the hutong entrance, it would seem among those best poised to survive the current upheaval.
---
Check out sibling sites Grape Wall of China and World Baijiu Day.
*     *     *
Get regular Beijing updates via my
Instagram
and
Twitter
feeds. Also see my sibling sites
Grape Wall of China
,
World Baijiu Day
 and
World Marselan Day
. Help cover the hosting and other costs of these sites with a
WeChat
,
AliPay
or
PayPal
donation.
*     *     *