By Jim Boyce | Atmosphere, our fair city's highest bar, opened eight years ago this week. I regularly contacted then-PR director Diane Fermin through the many delays leading up to that launch and lucked into making the first lunch, enjoying a burger and an Old Fashioned that mid-August day. Mesmerized by the views, I stuck around until after sunset, also sneaking in a trip to Grill 79 restaurant one floor below. Here are five things that struck me at the time.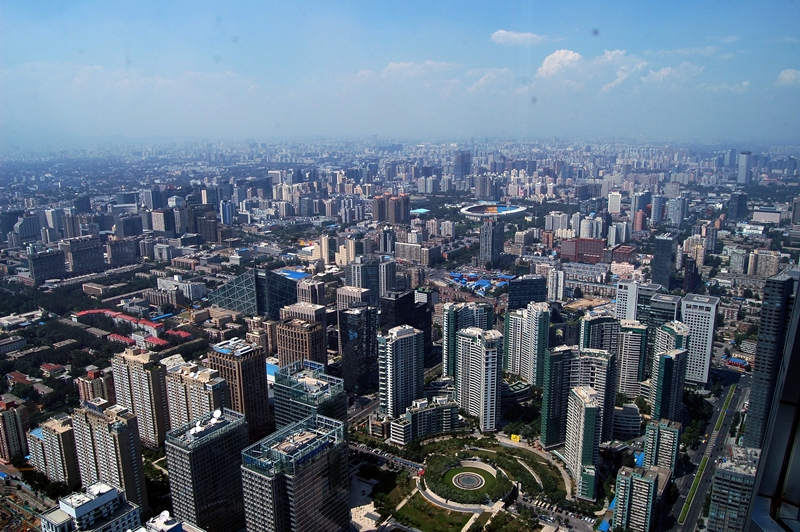 Views
An inspiring 360-degree look at the city that took in everything from The Forbidden City to The Bird's Nest, the CCTV Tower to the then-charred shell of the Mandarin Oriental. They also inspired a billion "Yeah, but you can only see them three days a year" jokes about the city's pollution. Yawn. Here are a few more photos of the view that day.
---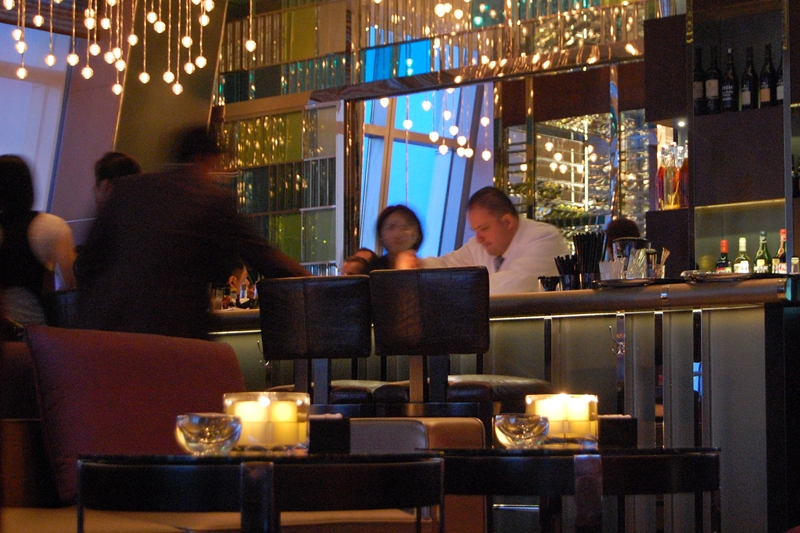 Booze
A heavy pour on that Old-Fashioned was a good sign from a bar team led by Charly Kusagsizoglu, with prices fairly set at RMB65. The wine options also impressed, with the master menu by Koen Masschelein including hundreds of options, from familiar to unique, RMB200 to over RMB40000. Opening prices were excellent, too, with Cloudy Bay Sauvignon Blanc at RMB375 a bottle and a by-the-glass list from RMB42 for 150 ml. Finally, Atmosphere sourced several spirits brands on its own and had a single malt collection to satisfy the vast majority of patrons. All good.
---
Food
Maybe it was partly due to the excitement of the launch but I found the New York burger top-notch, with a quality patty and perfectly cooked bacon. As for steakhouse Grill 79, we toured the bar area, 100-seat main dining space and three private rooms, and vowed to come back.
---
Decor
The design drew on a large pallate of colors, with a pleasing mix of cool and warm tones, and loads of wood, leather and glass to provide balance. The high ceilings, the half-seen seating areas in the distance, and the texture created by the furniture, lighting and room dividers elicited a sense of both calm and curiosity. Atmosphere itself had both table seating, made intimate by candles, and a long bar where the more social could grab seats.
---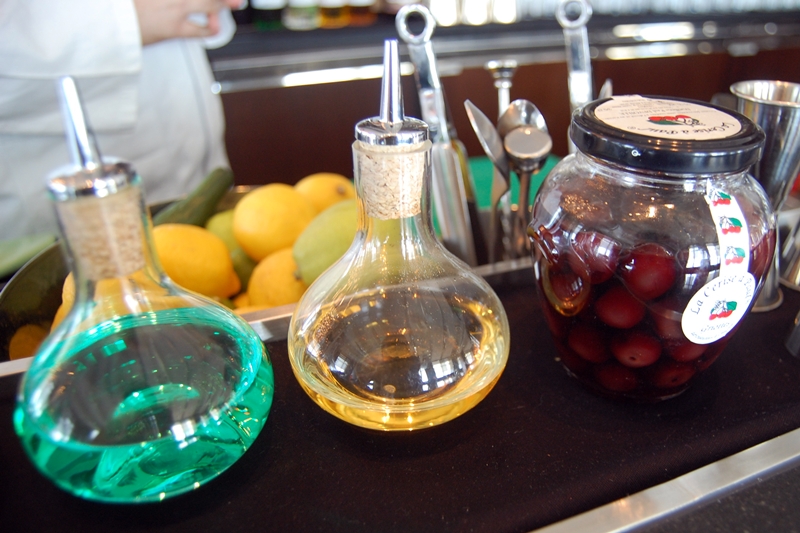 Service
The staff showed much professionalism, including with the crucial "my laptop is out of battery and I can't find a plug" test. They also did a good job of checking on us, deftly walking that fine line between being over-attentive and ignoring the customer. All in all, it was an impressive start for a place that offered impressive views and quality drinks at fair prices.
*     *     *
Get regular Beijing updates via my
Instagram
and
Twitter
feeds. Also see my sibling sites
Grape Wall of China
,
World Baijiu Day
 and
World Marselan Day
. Help cover the hosting and other costs of these sites with a
WeChat
,
AliPay
or
PayPal
donation.
*     *     *