It's been an up-and-down year for craft beer, with the closing this month of Boxing Cat Brewing (BCB) in Beijing — our branch of the Shanghai-born brewing juggernaut snapped up by ABN InBev in 2018 — as the most recent high-profile example.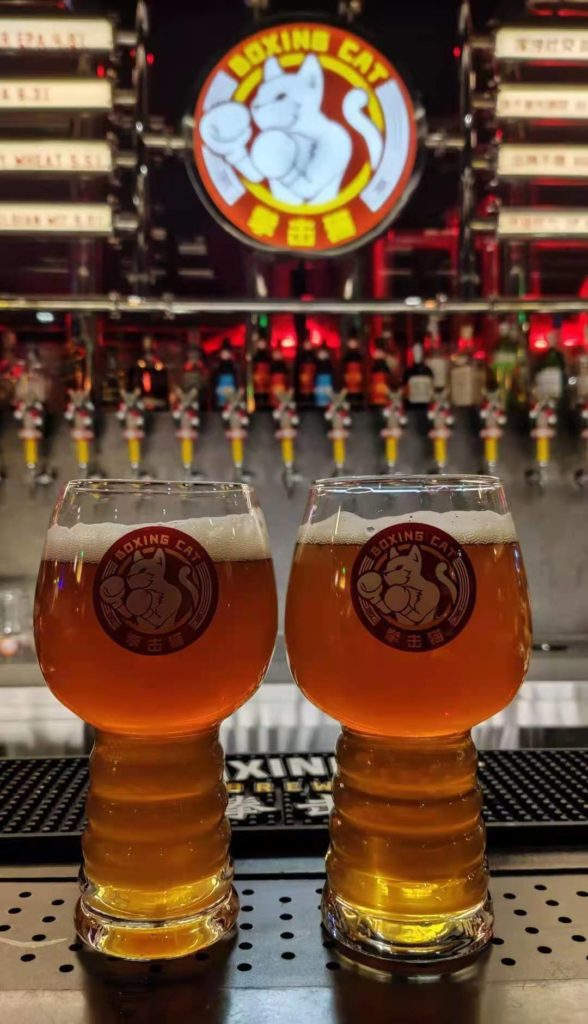 BCB makes nice brews but their marketing game left much to be desired, as underscored by a closing night with less than half of the seats full — at least while I was there — despite a buy one get one free deal plus merchandise giveaways. The local branch's WeChat group ranks among the least helpful and informative of the dozens of bar / restaurant communities I follow.
To further highlight a Boxing Cat era is over, two people key to the rise of that brand just left China: co-founder Kelley Lee, for Spain, and brewer Michael Jordan, for The Philippines. (Here's hoping he keeps the "boxing" theme going and teams up with Manny Pacquaio for a celebrity beer!) Jordan told me it's been a tough year for craft beer — too many openings and an industry that is still fragmented.
Meanwhile, one of Beijing's home-grown bigwigs, Great Leap, has had beer geek tongues wagging. All outlets closed temporarily for a day—or was it two?—last month and then reopened, with much speculation about changes at the top.
And relative newcomer Prodigy Brewing on Xindong Road, opened in the midst of the COVID-19 crisis a year ago, still has darkened windows after closing—we assumed temporarily—for the Spring Festival holidays. Sounds like it might be game over for this place, which has particularly delicious burgers, although some involved say they are seeking a way to keep going. .
Those are just three examples. Frankly, I'm not an apple-polishing student of the local craft beer scene, more like someone auditing the class and sometimes getting buzzed. But my observation is that many places are still going strong and the craft beer scene remains dynamic.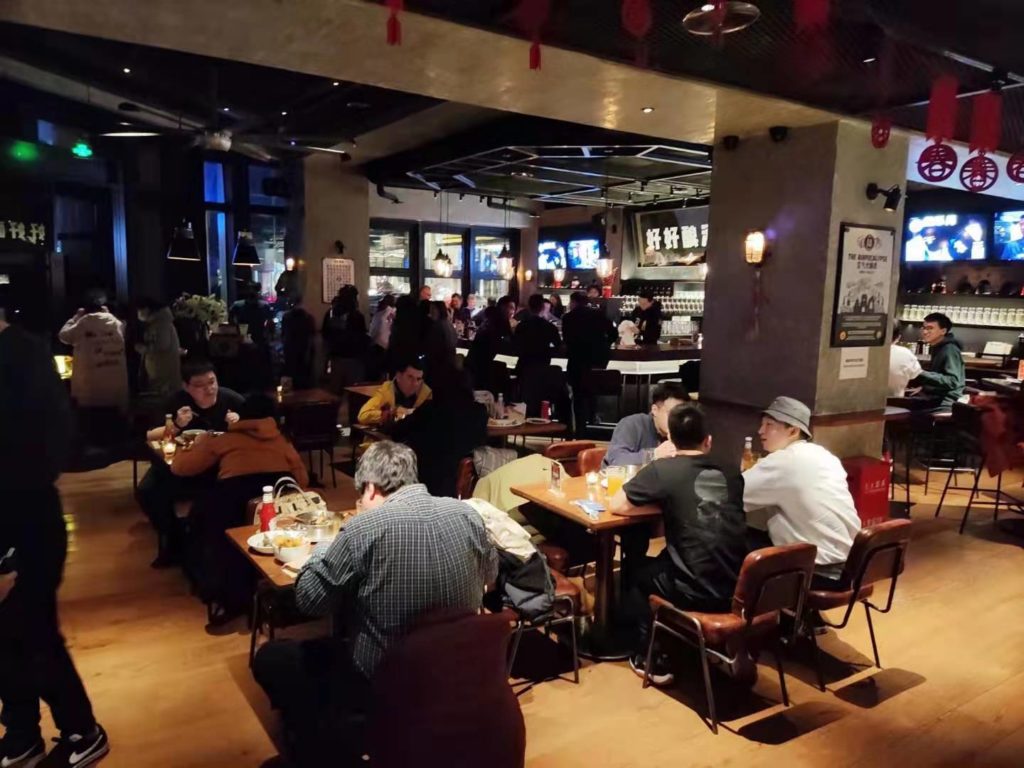 Jing-A nabbed the Central Business District venue where Stone Brewing planned to open and turned it into a massive success this past year. That gives it three distinct beer venues in Beijing, though I've heard some say this more upscale and pricier outlet — and backing by Carlsberg — doesn't match Jing-A's original hipster-ish vibe. None of that has slowed down the creative juices at Jing-A, which continues to pump out intriguing novelty beers alongside their classics and to run fun events in Beijing and around the country.
Others also seem to be embracing a market where we keep hearing people are worried about the economy but keep seeing busy bars and restaurants. From Slow Boat adding Mexican restaurant Las Musas beside its Sanlitun South venue to Beiping Machine Brewery opening niche sour beer outlet Sour Tower, expansion seems to be the name of the game.
The scene's vibrancy is also seen on the import side, as a recent Satuday night beer tour in the Gulou area showed.
Sour Tower. This new sour beer-centric bar has loads of options in a fridge out back plus a dozen listed on chalkboards, with 300 ml pours ranging from rmb53 to rmb158. As noted, this is run by the same guys from Beiping Machine Brewing a few meters away, which was absolutely rammed on this night. They also carry natural wines chosen by Simple Drinks.
Zhu Jing Ban. This venue sees breweries do two-month "residencies." The current tenant is Founders from Grand Rapids, Michigan, regularly ranked among the world's best brewers. This place was packed when I arrived so I returned a few hours later and nabbed a seat.
There are 18 beers available over the two-month period. The Agave Lime Gose aged in used tequila barrels–with loads of intense lime rind and juice character tempered by that wood–and the CBS (Canadian breakfast stout) using Bourbon barrels that once stored maple syrup are both intriguing. That last one was rmb95 for a half-pour. This place is next door to Gulou Gourmand, which specializes in imported goods, including a wide range of beers.
El Nido. One of the veterans of the craft beer scene, going back a decade to its former Fangjiu Hutong venue. (This team also runs Zhujing Ban.) El Nido lists a dozen-plus beers on its board, all rmb55 or more except one, and was very busy on this night, both inside and in the courtyard. This venue draws the city's beer aficionados, with less enthusiastic explorers finding prices quite high: not to worry, if you check at the bar, you can get your choice of three Tennent's drafts for rmb35.
Queenie's. If it's 3 AM and you need a drinking den / pickup joint / mess of sloppy dancers, Queenie's is there for you. And despite what some might think is a bit of a dive bar feel, it has brews that aficionados can appreciate, from Belgian sours to hoppy West Coast USA IPAs. Just don't be the one who ends the night puking Belching Beaver.
Five stops, five portfolios loaded with interesting beer options. And that's just in the Gulou / hutong areas. You can find plenty more, including some far cheaper options around town–the point is that while the news about Boxing Cat and Prodigy (here's hoping they work it out!) is sad, there is no shortage of good beer options in Beijing. That includes one of my favorites of the year–Bubble Lab Golden Porter at Tiny Bar. Give it a try.
*     *     *
Get regular Beijing updates via my
Instagram
and
Twitter
feeds. Also see my sibling sites
Grape Wall of China
,
World Baijiu Day
 and
World Marselan Day
. Help cover the hosting and other costs of these sites with a
WeChat
,
AliPay
or
PayPal
donation.
*     *     *