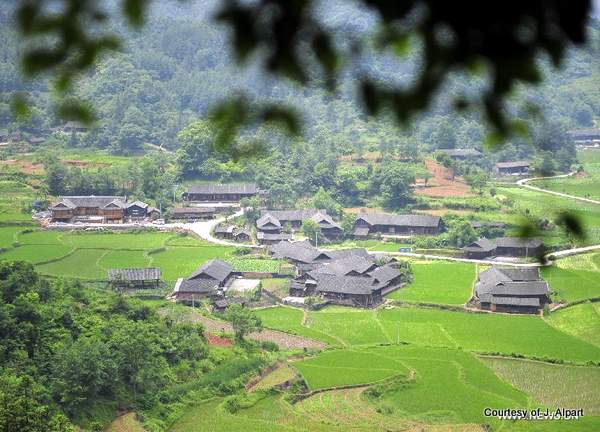 I just posted here about Kanaan wines from Ningxia, which are now available in Beijing and which I think would be fun to have during Chinese New Year. Another product I plan to have for the holidays are the spicy Changyang Tujia smoked sausages sold by Jonathan Alpart.
Grilling guru and meat maniac Lance Crayon, a former co-worker of Alpart who has been a fan of the sausages for two years now, turned me on to these.
"Jonathan Alpart is from Texas so he knows all about spicy sausage," says Crayon, who also hails from the Lone Star State. "Since I've been in China his is the best I've ever had."
Alpart's link to the sausages is via his wife, who hails from Changyang, Hubei, a small town "officially recognized by the state as a Tujia ethnic minority enclave."
He says he first tasted them on a "meet the parents" visit during Spring festival and it's become a favorite part of his returns. The sausages are hand-stuffed with a blend of peppers and then smoked. You can get a vacuum-sealed freezer bag with 500 grams of sausages — anywhere from five to seven links — for 100 kuai.
This picture below shows two prepared sausages. Alpart says that while they can be grilled or used in a stir fry, traditionally they are steamed. To order, call 132 6402 5818 (Chinese) or 186 1837 3045 (English).
*     *     *
Get regular Beijing updates via my
Instagram
and
Twitter
feeds. Also see my sibling sites
Grape Wall of China
,
World Baijiu Day
 and
World Marselan Day
. Help cover the hosting and other costs of these sites with a
WeChat
,
AliPay
or
PayPal
donation.
*     *     *