By Jim Boyce | The boozy march from the Tongli Studio area to nearby Sanlitun Soho continues. Youth Club is the newest to rent space, following the likes of Aperitivo and 1F. I'm told the club will open on the B1 level in March. Youth Club had taken over the Poacher's Inn space across from Tongli a few years ago.
Meanwhile, Sanlitun veterans Jack Zhou and Ah Jian should have their new place open in March, too. Ah Jian is part of the team behind recently opened Straight Spirit while Zhou manages Groovy Schiller's. Their new place will have a focus on Chinese medicine-themed cocktails. I guess we can expect lots of goji going on.
Word is the team behind the Vics group, which includes V Plus and V Sports, has taken over the Migas space in Nali Patio. I visited a few weeks ago, just days after Team Migas left, and the walls were already down to create a cavernous room.
Look for pop-up East Canteen to launch in Taco Bar on March 1. The project also involves Sue Zhou, who says to expect Chinese food sets with Southeast Asian twists.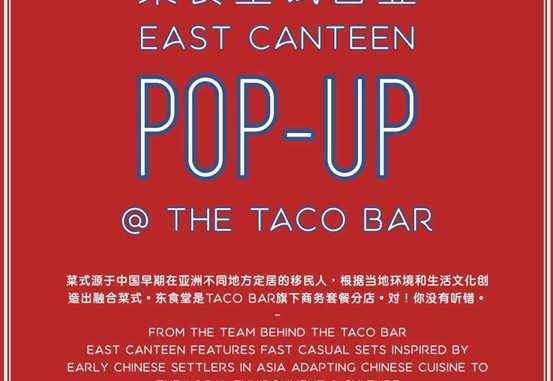 Finally, newcomer Side Street has a buy one, get one free burger and "hongbao" promotion right now. Get a hongbao—with prizes, coupons or cash—with each purchase. Brian Murray says the current hours are 5 PM to 1 AM or 2 AM, with the kitchen closing at 11 AM, but will be revised after the Chinese New Year holidays. Side Street has nine draft beers plus bottled options.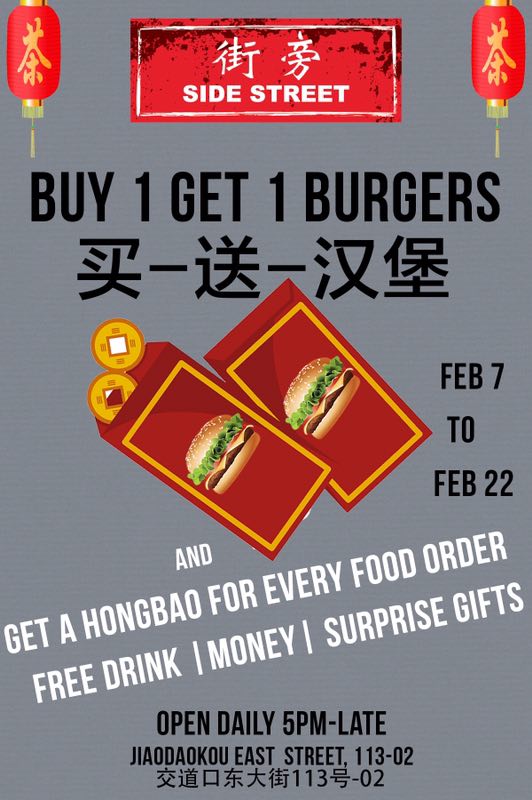 ---
Check out 京B Daily for weather, air quality, news and other updates. Plus sibling blogs Grape Wall of China and World Baijiu Day.
*     *     *
Get regular Beijing updates via my
Instagram
and
Twitter
feeds. Also see my sibling sites
Grape Wall of China
,
World Baijiu Day
 and
World Marselan Day
. Help cover the hosting and other costs of these sites with a
WeChat
,
AliPay
or
PayPal
donation.
*     *     *