I just found this weekend's afternoon drink deal: the Whisper Hill at the new Hatsune in Taikooli South.
It's the easiest going cocktail creation by consultant Frankie Zou–of Botany, TRB and Maison Boulud fame–for the new menu
A mix of gin, cranberry juice, Japanese yuzu and soda water makes for one crazy refreshing highball on a hot summer day. And since Hatsune has a two-for-one deal from 3 PM to 6 PM on weekends until the end of September (see below), you can get a pair for 45 kuai. And take advantage of that patio area.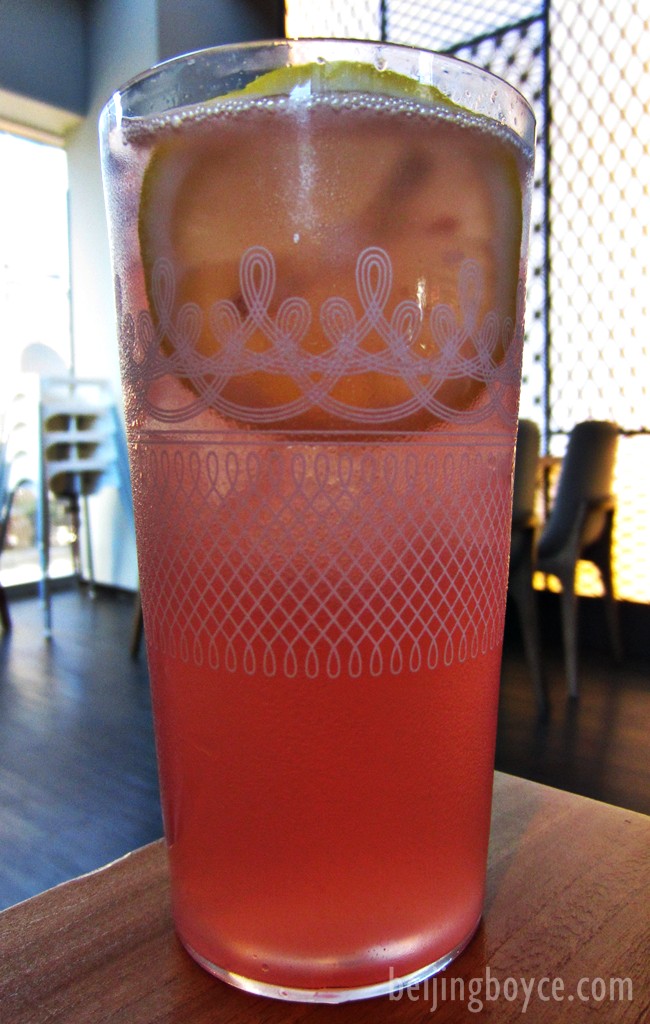 Zou's drinks–I tried four yesterday afternoon–get more intriguing from there.
I'll happily admit I've not tried a cocktail with carrot and lychee. And happily report the 'Kimono' is a deliciously tart concoction to awaken your taste buds for the sushi ahead.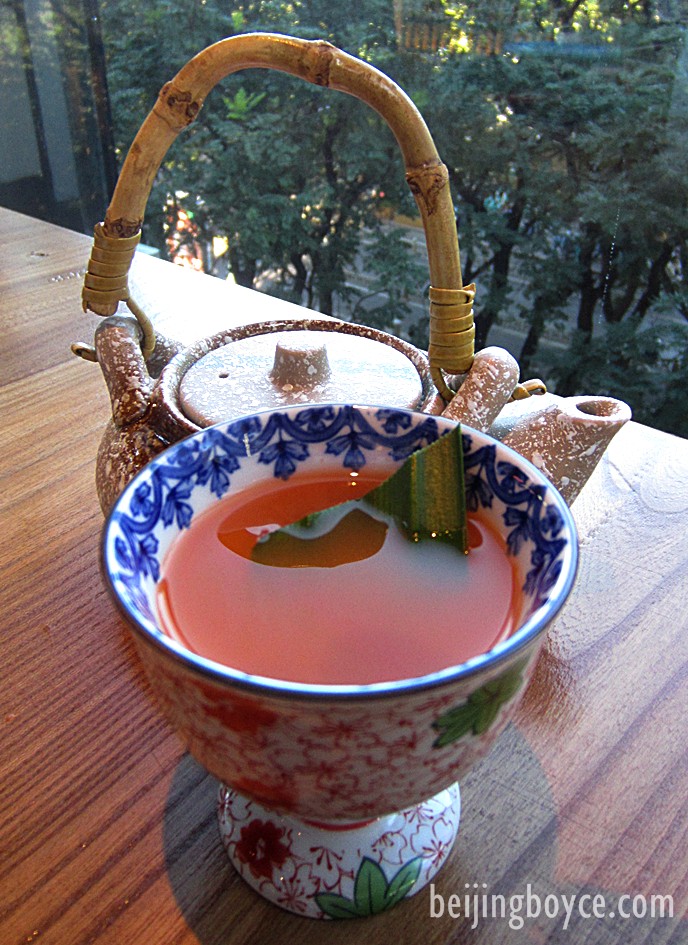 Served from a teapot, the color is carrot orange, the taste driven by fresh lychee, with touches of miso and nori tincture, and a slight earthiness. (60 kuai)
The next cocktail, the Sumo, wasn't as heavy as its sounds. This is a matcha inspired drink with gin, suan nai ('Beijing yogurt') and a touch of sea salt. It smells like green tea ice cream, and goes down smooth, with some lemony zing at the finish. (80 kuai)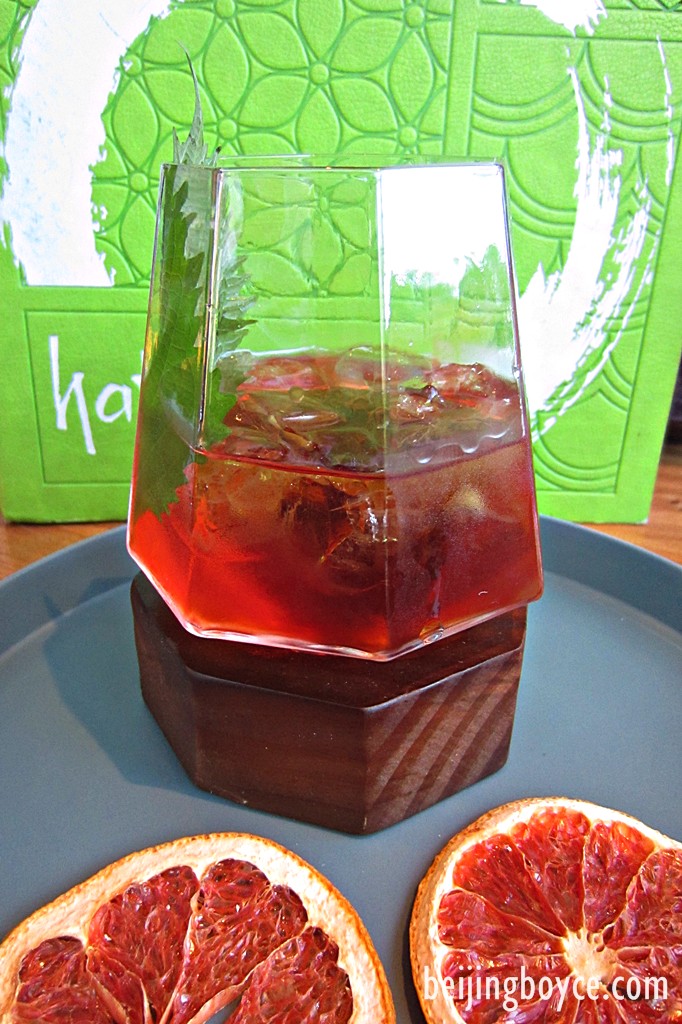 The last drink, the Geisha Negroni, is a nice riff on a classic. Zou infused Campari with grapefruit and sesame leaf to give it some extra spice and tannin. (70 kuai)
Hatsune also has 'party starter' cocktails, including Long Islands and Japanese inspired mojitos (both 65 kuai) plus 15 wines from 290 kuai per bottle, with five options at 60 kuai per glass. Add a trio of beers and 30-plus sake options and you won't be a loss for booze choices.
By the way, look for Zou to open his new bar next week. More details soon.
*     *     *
Get regular Beijing updates via my
Instagram
and
Twitter
feeds. Also see my sibling sites
Grape Wall of China
,
World Baijiu Day
 and
World Marselan Day
. Help cover the hosting and other costs of these sites with a
WeChat
,
AliPay
or
PayPal
donation.
*     *     *