Finally. A Sanlitun set lunch that evokes an all-time favorite, Migas, my go-to until the team packed up and left our neighborhood for Guomao nearly four years ago.
Yes, there are many well-known spots in Sanlitun. Hulu's lunch offers arguably the best value in town, while veterans like Niajo and Mosto rank among other top options.
But last week's lunch at M Natural, my third this year, got everything right in terms of quality, creativity, value and ambience in what was a tribute to fire, smoke and top-notch ingredients.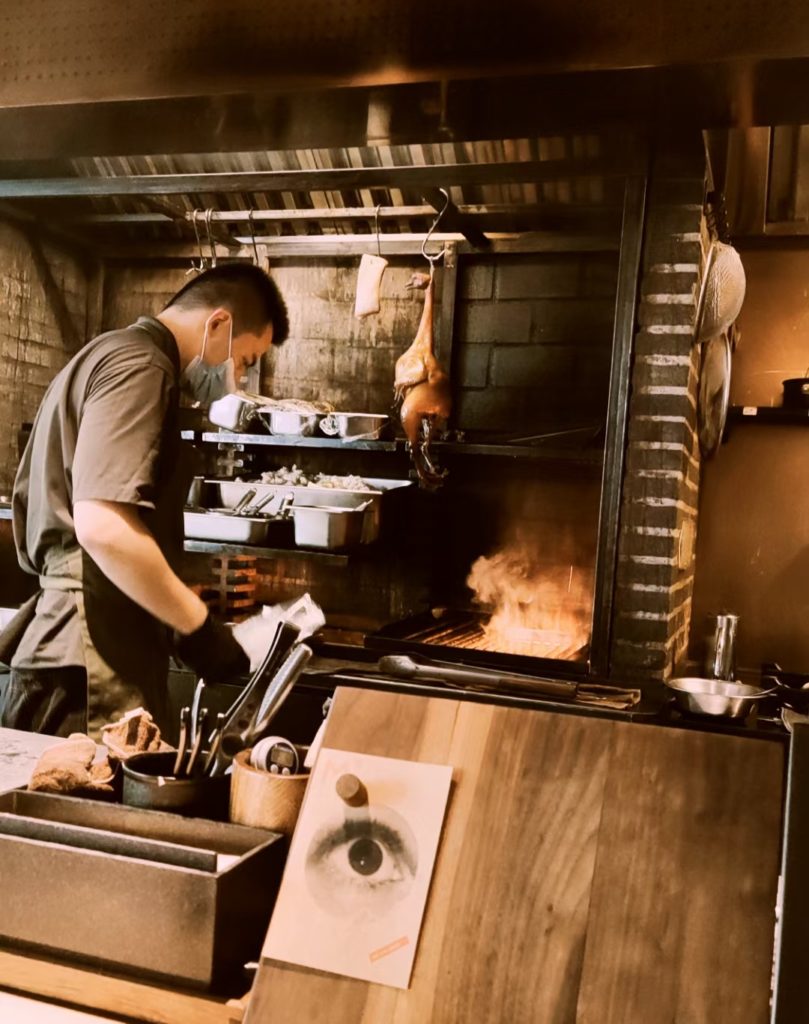 M Natural, the sibling of bar, café and restaurant The Merchants near the National Art Museum, is on Nali Patio 3F in Sanlitun and has a speakeasy vibe. The front room serves as a café and is backed by a wall of wine bottle-filled shelf cases, with one case sliding open to reveal the dining area beyond. That inner space is more intimate, with tables of two to four plus eight seats at a counter that faces a grilling area with smoke- and flame-licked meats and vegetables.
The weekday set lunch is rmb188 per person and includes assorted bread made in a tandoor oven at the room's far side plus a chicken croquette and one choice of six appetizers and of seven mains. Beverages are extra—you will get the "still or sparkling" water pitch here.
Our bread basket had lavash—thin crisp sesame-dotted flatbread, soft slices from a potato-based loaf and more. The vegan butter is partly made with carrot and a bit sweet for me. No matter, it is perfect for sopping up the delectable sauces in forthcoming dishes.
As for the croquette, it might be an afterthought on some menus, but this one is a crispy coated nugget bursting with concentrated chicken flavor from the moist meat inside. Straight up tasty.
We then opted for two different appetizers and mains.
The homemade slab bacon comes an inch thick and perfectly firm. As with the croquette, the flavor intensity impresses, in this case a deep and pure ham essence. This dish includes lettuce, boiled quail egg and an anchovy-speckled Caesar sauce that is more fresh than heavy.
The grilled eggplant has nice weight and flavor complexity, standing up to a spicy mulato pepper sauce that isn't fiery but has real depth and a long finish. That bread will come in handy to wipe up the leftover sauce.
For mains, I picked one of the two "fish of the day" options—Sichuan trout. This arrived in two pieces—delicate and lightly savory, with slightly crispy skin and a pleasant smokiness. Pickled side vegetables worked well as a contrast.
My friend order wagyu beef—a smaller portion than the rmb388 a la carte option—and it was tender and perfectly seasoned. (Sorry, my photo isn't the greatest.) The sides here included a slab of grilled cabbage that arrived charred outside but soft and juicy inside. If you are not a cabbage fan, give this dish a try, as it might just change your mind.
Beside the food, I enjoyed the rhythm of the cooking team steadily working through orders–making sauces, grilling meats, plating dishes–seemingly in sync with music that at times got a bit funky. It says something about a team's confidence to be that busy and focused but to make it look effortless.
The floor staff was equally skilled. Friendly and efficient without being intrusive. Water glasses were refilled, plates delivered and taken away, with a minimum of fuss while the low rumble of a dozen conversations at other tables provided background noise.
And while many would consider this lunch quite pricy in Beijing, my friend from Shanghai who was footing the bill was pleasantly surprised and left with a smile–and a piece of that tandoor-baked bread the staff kindly packed for his train ride home that night.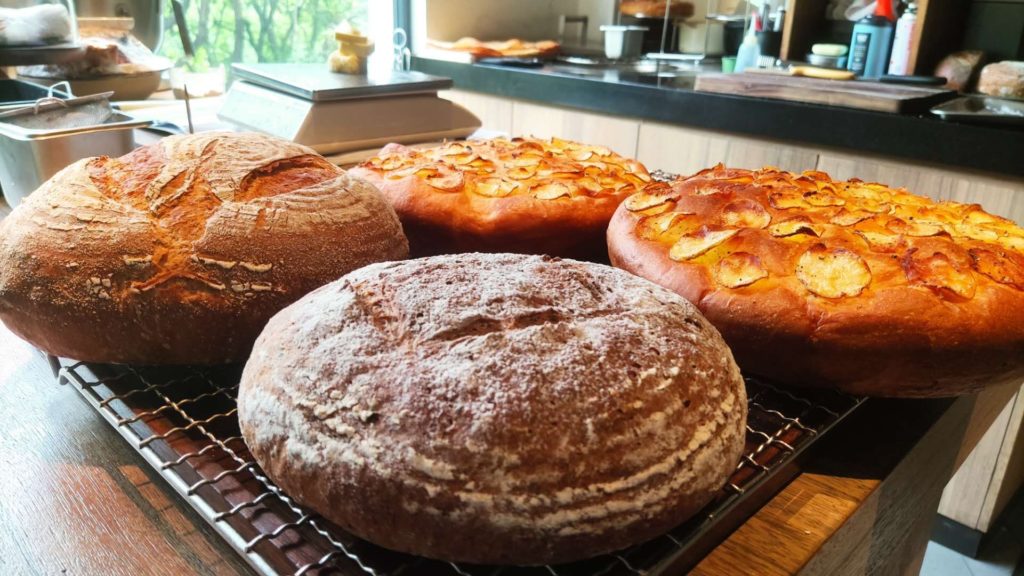 M Natural is on the third floor of Nali Patio. While I have not had any problems etting a seat at lunch, it is best to RSVP if you plan to go for dinner.
*     *     *
Get regular Beijing updates via my
Instagram
and
Twitter
feeds. Also see my sibling sites
Grape Wall of China
,
World Baijiu Day
 and
World Marselan Day
. Help cover the hosting and other costs of these sites with a
WeChat
,
AliPay
or
PayPal
donation.
*     *     *