Bar-goers of Beijing beware: a wave of wackiness is set to wash upon your shores as That One Place will close on July 6 and set adrift an eclectic clientele in search of new destinations to quench its thirst. (That One Place also has good deals these next few days—see below).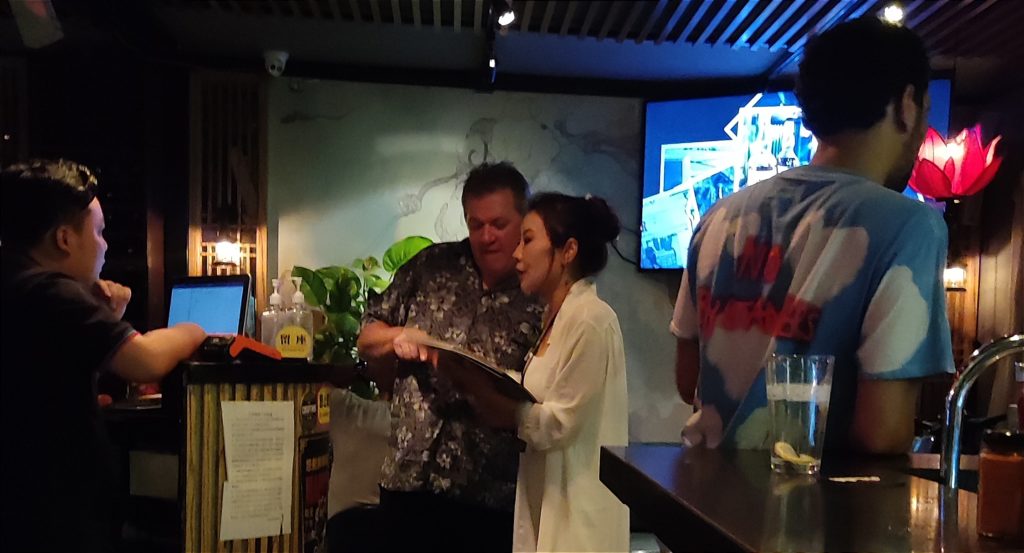 This venue by "Chef Jeff" Powell and Sheri Zhao, in the strip off Xingfucun where they found success with Frost and Back Alley Bistro, attracts a diverse crowd to say the least: bar scenesters, sports club members, musicians, motorcycle dudes, craft brewers, fans of "goober burgers" (beef, bacon and peanut butter!), dog walkers, media and PR and marketing types, off-duty food and drink trade people, teachers who cover K to 12 et al. Hailing from dozens of countries, from across China and possibly from other planets.
The experiences there are just as diverse. One minute, you are chatting with a guy who does a horror movie podcast, the next you are witnessing a (different) guy threaten to unzip his pants and put his unit on the bar top. (Booze can inspire that!) Luckily, the former experiences rule, the latter a reminder to watch one's own behavior.
My favorite times are when That One Place is a quieter place and I can talk to Powell about his chef life—this guy is a walking talking food encyclopedia. Or listen to his stories from back home, like when he worked at a restaurant next door to the French Laundry in Napa Valley, and from here in Beijing, where he has consulted for many brands —Element Fresh, Wagas, Tube Station, Kro's Nest, Flamme, Timezone 8 and more. (See my 2017 Q&A with him here.)
And the times when I was able to try something new, whether it was a hot sauce or a recently imported cheese or some hard seltzers or this cheesesteak Powell has for 30 kuai this week.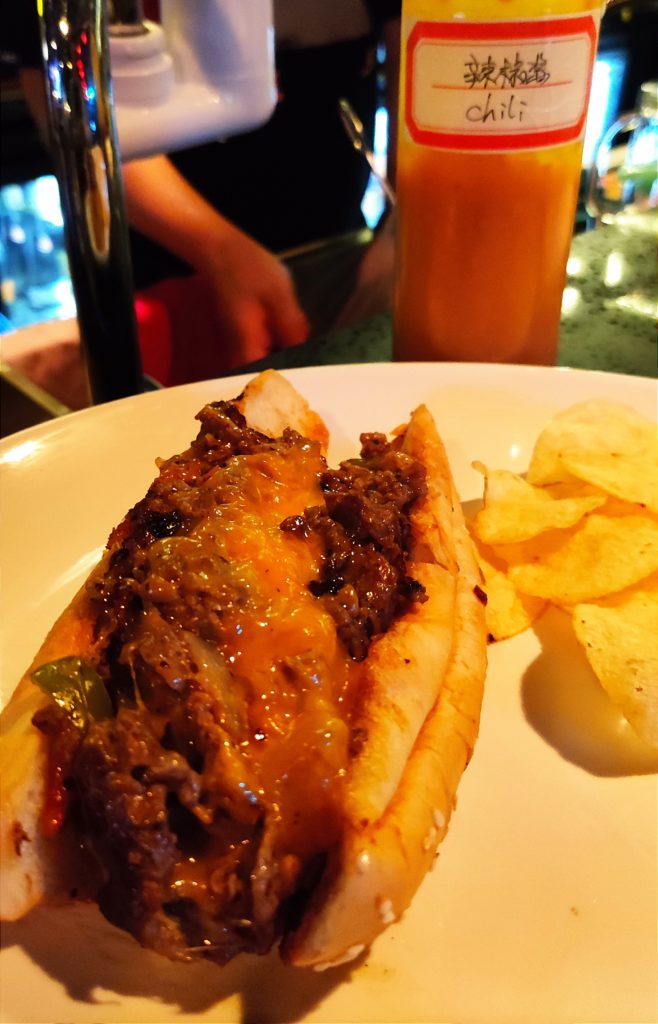 Speaking of which, you can also get pizza bagels for 30 kuai as well as drinks for 35 percent off tonight. (And some final goober burgers, too.)
That's a warmup for the official "drink the bar dry" parties on July 2 and July 3, with beverages at half-price and even bigger discounts on whisky pours. For those who can't make it this weekend, closing night at That One Place is July 6.
Hopefully, we will see Chef Jeff in action soon. Perhaps, instead of the daily drain of running a bar as well as working full-time, he could do the occasional goober burger / bagel pizza / craft beer / cocktail popup!?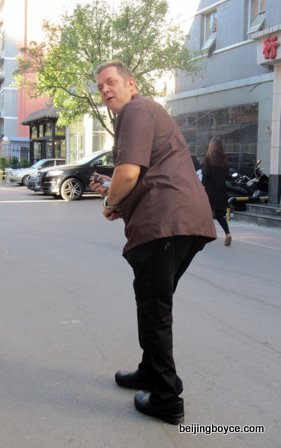 *     *     *
Get regular Beijing updates via my
Instagram
and
Twitter
feeds. Also see my sibling sites
Grape Wall of China
,
World Baijiu Day
 and
World Marselan Day
. Help cover the hosting and other costs of these sites with a
WeChat
,
AliPay
or
PayPal
donation.
*     *     *