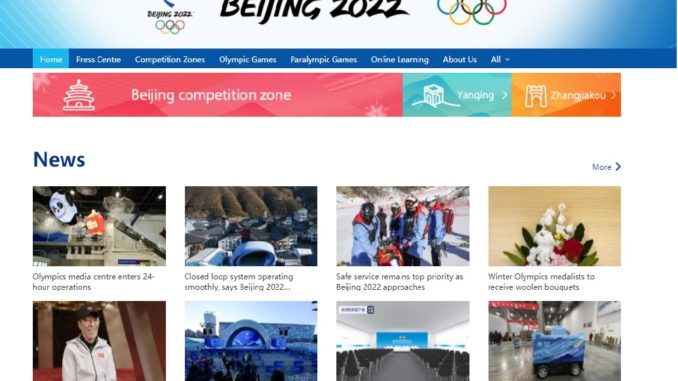 The opening ceremony of the Beijing Winter Olympics is tomorrow night and while the vibe is certainly different from the city's Summer Olympics, the show nevertheless goes on. Events like alpine skiing, curling, freestyle skiing, hockey, luge and ski jumping are already underway–you can find the schedule and results here.
And if you would like to gather with fellow sports fans and watch out the opening ceremony, see below for a list of bars showing the action.
(Want a Beijing2008 flashback? See 2008 Decathlon-esque Beijing Bar Crawl; Ten Memories on the Beijing Olympics' Tenth Anniversary, Face value: The 'real Beijing' during the Olympics and Scorpions on a Stick.)
---
Jing-A is showing the Olympics at all locations save for Tongzhou, which is closed for the holidays. That means six options! Plus, "If you're already at Jing-A and China wins a gold medal, we'll send out a round of Ice Ice Baby on the house for everybody!"
Check out the overall Olympics event schedule and Jing's Chinese New Year holidays schedule below
Paddy O'Sheas will opening daily at 4 PM during the Chinese New Year holidays and be screening both the opening ceremony and other events on their ubiquitous screens, says Mathieu. Normal happy hours apply.
The Local will show the opening as well as Olympics events, says manager Ethan, with hours of 11:30 AM to midnight from January 25 through February 6. The daily deals will not be available during the holidays.
Q Mex will show the opening ceremony with sound in all branches save for Q Mex Taqueria in Jingshan, says Stefan. And will also show the events, generally without sound, although it can be turned on for the bigger ones.
And The Irish Volunteer @ Buddy's in Lido will also be showing the action, with the opening ceremony starting at 8 PM.
Unfortunately, a pair of places that would normally be good options won't be open. Joe's Bar & Grill says it is within the city's closed-loop system for the Games and will shut from January 20 to February 28, while Eudora Station will be closed from January 27 to February 20.
---
More stuff:
The opening ceremony is on February 4 at 8 PM, while the closing ceremony, when the torch will be handed off to Milan / Cortina-D'Ampezzo for the 2026 Games, is on February 20 at 8 PM. Both are at the National Stadium aka The Bird's Nest.

The Winter Olympics features events in 15 categories, from curling and ice hockey to skiing and bobsleigh. Check out the full schedule here. Get more info from the general Olympics site and the Beijing Olympics site.
Director Zhang Yimou says the Winter Games opening ceremony will have ~3,000 actors and last under 100 minutes versus the Summer Games at 15,000 actors and four hours. (Story)

The mascot is Bing Dwen Dwen: Bing can means ice, purity and strength while Dwen Dwen "means robust and lively, and also represents children." (Story)

The 2022 Games' medal design is based on 'a piece of Chinese jadeware called "Bi", a double jade disc with a circular hole in the center." (Story)

Check out my lists of Beijing
food deals
 and
drink deals
. Also get updates via
Twitter
,
Instagram
and
Facebook
. And check out my sibling sites
Grape Wall of China
,
World Baijiu Day
 and
World Marselan Day
.  If this site helped you find new bars, restaurants, foods and drinks, or saved you money, consider helping to cover the hosting and other costs with a
WeChat
 or 
PayPal
donation.