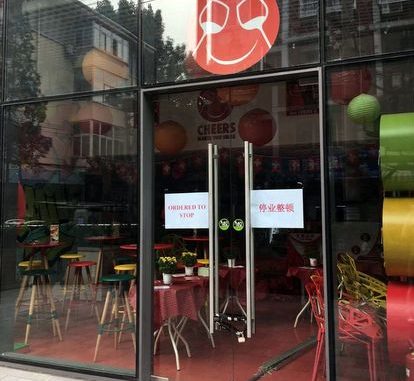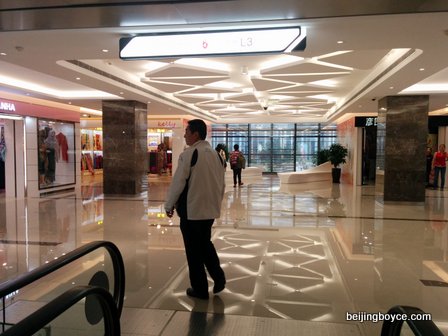 Management at wine retailer / wholesaler CHEERS says it was locked out of its shop in Yashow shopping mall in Sanlitun yesterday "without warning" and "without legal jurisdiction". In a message titled "Too Much Fun", a reference to the mall's stale performance since it reopened last year, it added, "Yashow will be even quieter now that they've just shut the doors to one of the few remaining businesses that was running successfully." Hmm, I guess that leaves Burger King. (At least for now.)
This meant the shop's new Monday Margarita event was a no-go, so I met three members of CHEERS' management team at Q Bar last night for a frozen cocktails and ice-cold Coopers Pale Ales.
They said Yashow management arrived at the shop in early afternoon, moved the patio furniture inside, told the staff to leave, and locked the door. They said they had no warning and that management refused to discuss the situation.
Owner Claudia Masueger added that no official seal is on the papers placed on the shop's doors and thus she sees no legal basis for the action. At the time of writing, Masueger said she had spent the entire day in meetings with lawyers in order to take legal action, and that CHEERS still has no access to the shop.
There will be plenty of speculation about the cause of the lockout.
Noise complaints about the bars, restaurants and shops on that street have existed for years and CHEERS' new efforts to draw more customers might have made them more audible although a sudden lockout is hard to explain. (CHEERS also recently added an hour of live acoustic music at 7:30 PM on Saturdays and it was interesting to hear there were complaints about that, notably, that the songs weren't Chinese.)
There is also talk that the growing success of CHEERS is an embarrassment for Yashow, which was once a thriving shopping destination but now sees little foot traffic: on my last visit, I only saw about a dozen customers spread through five floors of shops. And, as with many such closures, there are rumors someone else will pop up in the same location with a similar business. Who knows? We'll just have to wait and see.
With the slogan "CHEERS makes you smile", CHEERS has a reputation for fun and value, with wine starting at under rmb30 for a Tempranillo and plenty of options for less than rmb100. (Two CHEERS bubblies did well in last year's Grape Wall Challenge, which asks Chinese consumers to blind-taste wine: see the results here.)
CHEERS now has 18 shops in Beijing and some 40 nationwide, the latter due to rapid expansion over the past year. That growth is expected to continue given CHEERS recently received substantial financial backing from Mövenpick, a Swiss company focused on the hotel, restaurant, food and wine sectors. Marketing manager David Schaumann says four to six shops are being opened per month.
Also notable is the resiliency of the CHEERS team thus far. It has already weathered two shop closures in the immediate area, one just around the corner near Two Guys and another up the street on Xindong Road close to the Canadian Embassy.
Thus, while owner Masueger described developments as "crazy" and Schaumann said "this has been a terrible day" last night, they and CFO Stefan Schuppisser were nevertheless excitedly talking about not only what to do with the Yashow space but also about plans for opening another place in the area. (Perhaps having Queen's "The Show Must Go On" turned to 11 helped? Just saying.)
I'll update when I hear more about the fate of CHEERS. I'll also update if I see any responses from Yashow.
Note: You can learn more about Maseuger and CHEERS from this case study I wrote for Meininger's Wine Business International here. I should also note CHEERS has been very active in the community, including as a supporter of Maovember, an annual charity project in which I am involved with more than a dozen Beijing bars, restaurants and shops.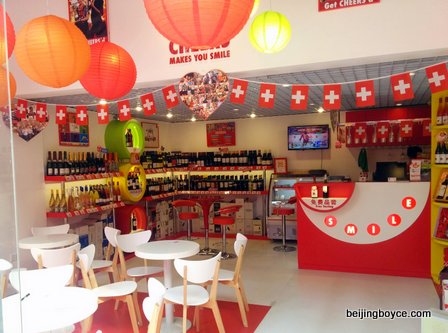 *     *     *
Get regular Beijing updates via my
Instagram
and
Twitter
feeds. Also see my sibling sites
Grape Wall of China
,
World Baijiu Day
 and
World Marselan Day
. Help cover the hosting and other costs of these sites with a
WeChat
,
AliPay
or
PayPal
donation.
*     *     *