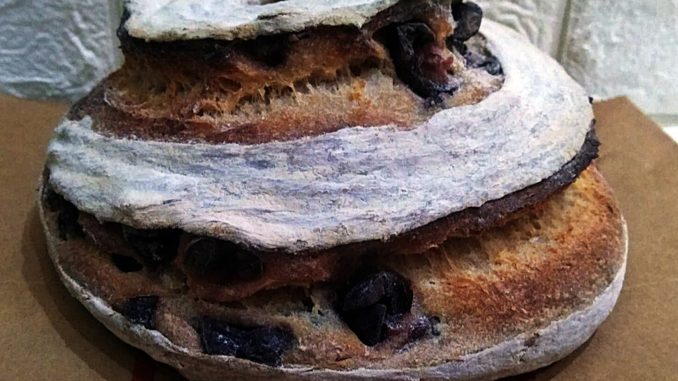 A slew of Beijing bar and restaurant scene updates. I make no claims to be an expert or to be comprehensive, these are simply posts about places I like or news that has come across my virtual desk. For timely updates, follow me on WeChat or on Twitter.
---
Modernista officially reopens October 31 with a Halloween party. Expect a full slate of stuff in November, from live music to "drink and draw", by this hutong veteran, on the verge of celebrating its ninth anniversary.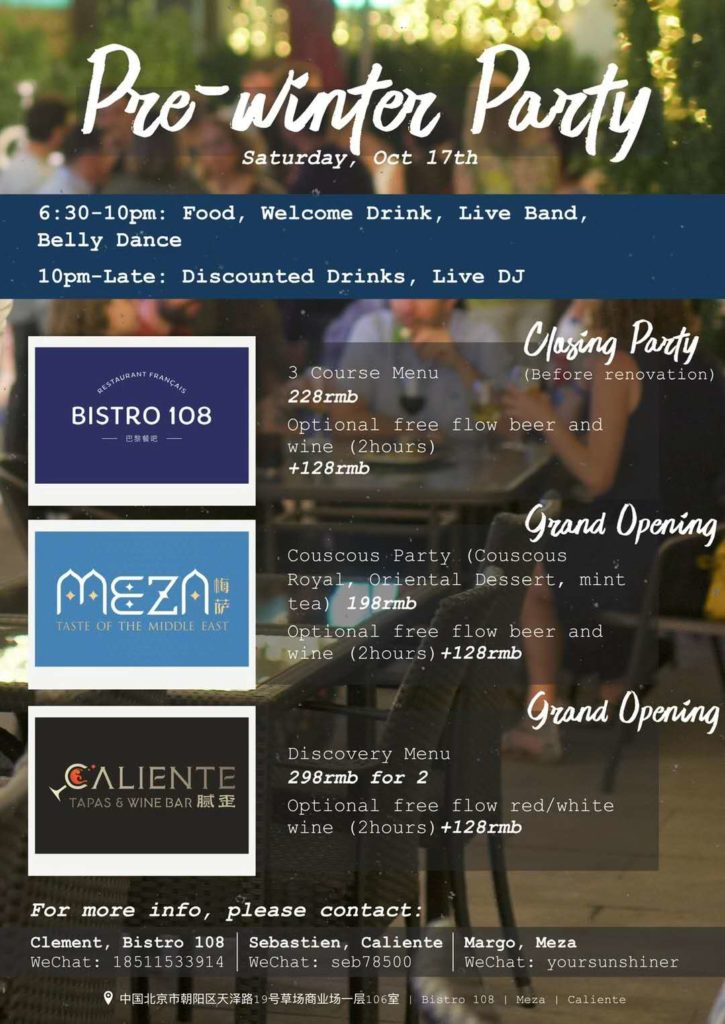 You don't often see three venues combine for simultaneous opening / closing parties but such was the case last weekend. French restaurant Bistro 108 temporarily closed for renovations while neighboring venues held launch events, including Middle Eastern restaurant Meza, headed by Tunisian chef Adel and Russian manager Margo, and wine bar Caliente. Early reviews of Meza are very good. Dedicated post soon
A rough year for veteran Indian restaurant chain Ganges. The branch above Paddy O'Shea's closed and a new operation will open there soon; the branch on Xindong Road is now called Post-Ganges and has a new owner; and the team at Ganges in Lido has kept that place running and plans to open a new venue, Ganga Impression, near WAB / Hulu in about a week, which will likely be the eventual name in Lido, too.
Forno is open in Taikooli and, like the inaugural Sanyuanli shop, offers a nice range of pizzas by the slice ("al taglia") starting at rmb28, plus lots of other comfort foods. The interior of this venue, formerly Cafe Flo, includes a long narrow dining and counter area up front with a multi-sided bar in back. The venue is also set up to host disco nights.
Speaking of Hulu, the guys behind that operation, TRB Group, have opened a casual dining venue called Peach near WAB Hulu. Featuring soups, salads, breakfasts, banh mi, burgers and more. All three Hulu outlets will also some of the Halloween-themed items that were so popular last year. October 24 to November 1,
Georgia's Feast will end a six-year run in its present spot October 31, with the high-energy team behind this place planning to reopen elsewhere. Added bonus: there is a buy one get one free deal on all Georgian wines by bottle and glass until month's end.
TopWin CHEERS has switched spaces on the same floor and is now closer to the elevators, with seating area out front. You can grab some food from the nearby restaurants, including Shawarma just a few doors down.
The newest open mic is at Pi Bar. Pi Bar will also be part of this year's charity Dog Pub Crawl, along with XL, Jing-A and Paddy O'Shea's. More details about Maovember events later this week.
The new Botany bar by Frankie Zou opened last month in Yongli Plaza. The space went from empty shell to colorful getaway–featuring Zou's own paintings–in one week. Creative cocktails and CBD views, with bar and table seating downstairs, and a lounge area upstairs. Room 917.
As noted, George Zhou, known for Q Bar, George's and First Cafe, opened his new place, 709, in Yongli Plaza. It's a tribute to multimedia, with creative lighting and video screen elements throughout. The name 709 doubles as the address–apartment 709 on the seventh floor–with a long bar just inside the door and a lounge area upstairs.
The Beijinger's 2020 Burger Festival was a smash-ing success, specifically, the smashed Goober Burger by That Other Place, including beef, bacon and peanut butter from Naked Nut. My other favorite was Prodigy's beef burger, with crispy cheese, bacon, jalapeno and more. The winner of this year's Burger Cup was Side Street. Note: Side Street has buy one get one free burgers on Mondays while Prodigy burgers are half-price on Tuesdays. More deals here.
Speaking of burgers, Burger Box, next door to and sibling of Moka Bros in Nali Patio, closed and has been converted to Ming's Curry Store. Always felt those burgers were highly under-rated and the name of that place highly uninspiring. Something like Mo' Burger would have been so much catchier.
Still speaking of burgers, remember the db burger, with that foie gras- and braised short rib-stuffed sirloin patty, a fave at the former Maison Boulud? I thought of it recently after seeing a comment that we lacked burger options a decade ago. Au contraire. We also had tasty burgers at Chef Too, Union Bar & Grille, The Box and more. Here's a post about the top Beijing burgers from 2009.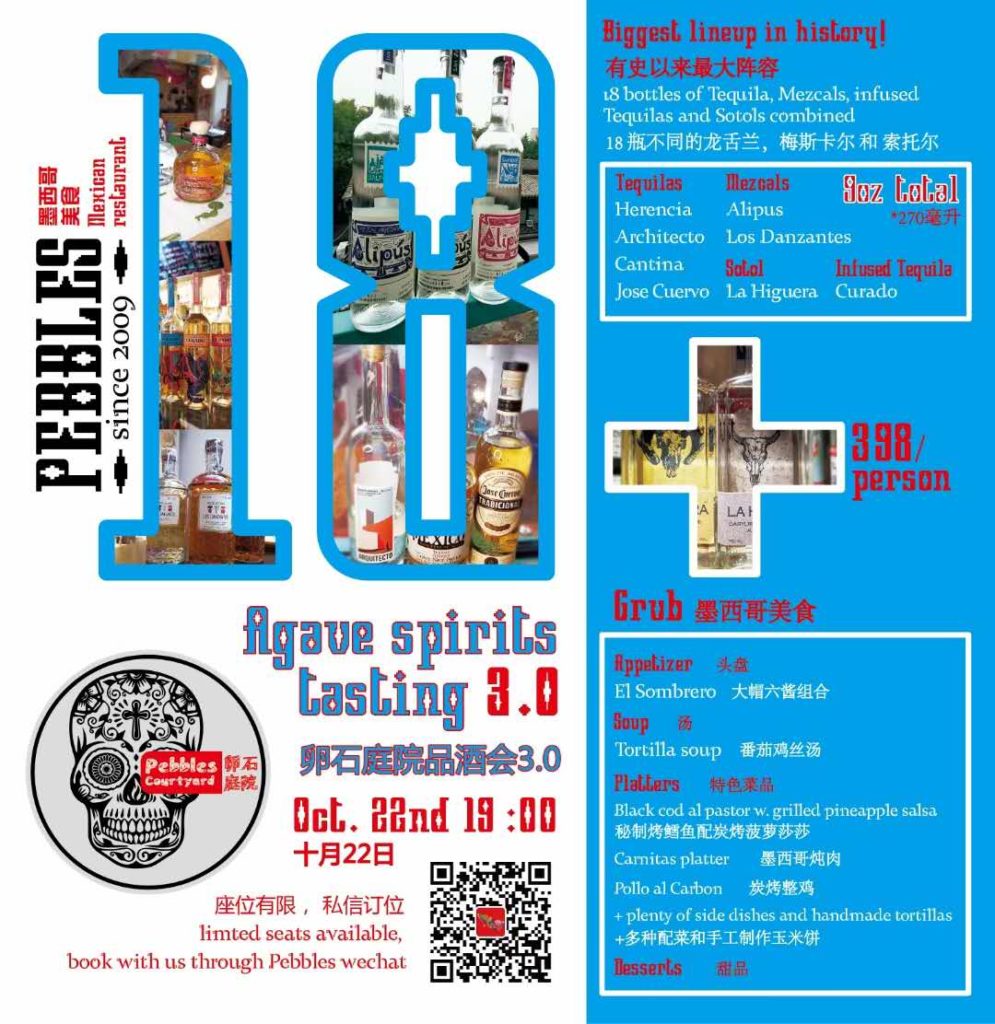 Pebbles is taking the Mexican booze game in Beijing to new levels with a series of tastings. The latest featured 18 different agave-based alcohols from more than a dozen parts of Mexico, all paired with Ray Heng's tasty food. Pebbles also now stocks the fermented pineapple drink Tepache.
Look for The Rug to add mapo tofu nachos to its menu after a successful test run. Full details here.
Crazy! Took eight hours to get home from Beijing airport Saturday night. Then again, that was probably to be expected by going directly from Terminal 3 to The Tiki Bungalow for a pop-up by the original owners. Details here.
Cafe de la Poste recently closed and thus ended a 15-year run.
The Nanjie Bar brand celebrated its seventeenth anniversary on Saturday. It's tagline "Shut Up, Just Drink" remains as relevant as ever.
Lots of buzz about the sour dough bread experiments at The Pizza Show and the attempts to find the perfect mix of crust, color, sourness and more. Hope they start retailing this stuff soon! And would love to see some pizza-themed loaves. Dried pineapple and ham chunks? Capricosa-style with mushrooms, artichokes and dried tomato? I'd try it.
I finally made it to southeast Asian street snack specialists Kakikopi. Good times. Dedicated post soon. And I'm working on a wine dinner with owner Jasmine Cho.
Lots of deals in Beijing these days! XL has half-price burgers and sandwiches on Sundays. Groovy Schiller's is running rotating half-price deals. Superfly in Opposite House has two-for-one highballs on Thursdays. More food deals here and drink deals here. I'll be updating those lists soon.
Finally, during the past six weeks, I've visited a bunch of wineries in Ningxia, Hebei and Shandong, and will be posting details about wines tried and places stayed, at sibling blog Grape Wall of China. Check it out.
*     *     *
Get regular Beijing updates via my
Instagram
and
Twitter
feeds. Also see my sibling sites
Grape Wall of China
,
World Baijiu Day
 and
World Marselan Day
. Help cover the hosting and other costs of these sites with a
WeChat
,
AliPay
or
PayPal
donation.
*     *     *